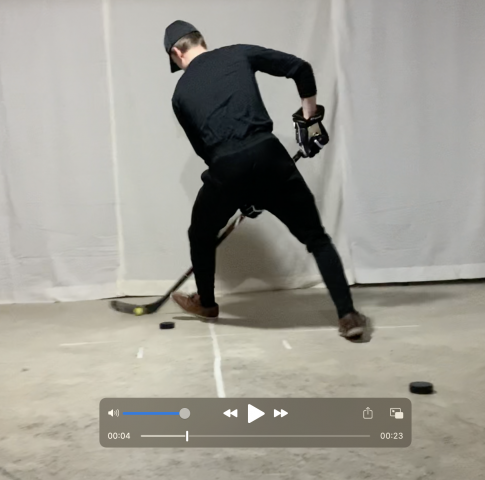 - March 26, 2021 /PressCable/ —
ALL SKILLZ Hockey, an online learning platform specializing in hockey drills and exercises, has launched a new training course. The program aims to teach clients between the ages of 6-15 and beyond both basic and advanced stickhandling techniques.
Interested parties can find more information at https://allskillzhockey.thinkific.com/courses/master-stickhandling
The newly announced program comes in response to the limitations imposed upon players of team sports such as hockey in the wake of the current pandemic.
Studies indicate that decreased levels of physical activity, which have been prevalent during the restrictions faced by countries worldwide, have a detrimental impact on fitness. Each week of inactivity results in a 10% loss of overall fitness.
The stickhandling training program offered by ALL SKILLZ Hockey can be completed at home and offers clients advice on both general warm-up and muscle preparation methods and specific hockey techniques.
Guidance offered by the program includes explaining the importance of different dribble width capabilities, breaking down overlooked techniques, and demonstrating how to make feinting maneuvers more believable.
The course offers clients a means of learning a new set of skills, finding and addressing weaknesses or poor habits, and improving overall hockey-related performance.
Signing up provides clients access to the stickhandling course, which is comprised of 19 video sections. Other benefits include access to future course updates, which are provided without additional cost.
ALL SKILLZ Hockey is an online hockey school created by Landon Thomson. Landon developed the program based on skills and techniques acquired over a 16-year period and aims to provide clients with an accessible way to develop hockey skills in restricted circumstances.
A satisfied client said: "My son has been spending a lot of his time in lockdown playing video games and putting his hockey and fitness to one side. Thanks to the Master Stickhandling program, we're training every day and he's visibly improving all the time."
More details can be found at https://allskillzhockey.thinkific.com/courses/master-stickhandling
Release ID: 89002650