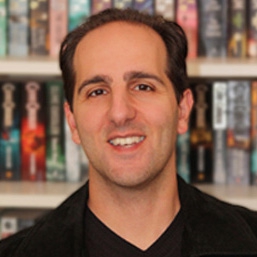 - September 15, 2017 /PressCable/ —
The historical thriller and suspense author Phil Phillips has published his second book: 'Mona Lisa's Secret'. With a writing style favorably compared to that of James Patterson and Matthew Reilly, Australia-based Phillips' latest title has been described as 'a meeting between the Da Vinci Code and Indiana Jones'. The title is currently being promoted by Bookzio.com, a kindle specialist, and has risen up Amazon.com's best seller list in the historical thriller category.
More information is available at http://philphilips.com/mona-lisas-secret.
Fast-paced, adrenaline-filled and reminiscent of a James Bond or Jason Bourne blockbuster (as described by readers) the recently launched Mona Lisa's Secret rates highly, with already over 120 rave reviews on Amazon (and rising) and almost 300 ratings on Goodreads. In fact, many say that the conspiracies, and ancient secrets, entwined in the novel's narrative, left them on the edge of their seat… and without any fingernails! (Even if they had never bitten them previously.) Some said they wanted to award the book more than the 5-stars available to them.
So, what's Mona Lisa's Secret? Well, the great-grandson of the man who stole the original Mona Lisa in 1911, along with his significant other, an art connoisseur, discover a secret room. What they find is what they believe to be a replica of da Vinci's greatest work. But, this piece is no fake, and the Louvre want it back at any cost.
Available in Kindle or Audible audio-format, Mona Lisa's Secret is currently downloadable from Amazon for free between the 13th of September through to the 17th. After this time, those seeking a sneak-peek at the title, can download the first chapter from Phil's website (as listed above).
Known by his family and friends as a 'renaissance man', Phil Philips hails from a digital media background having worked in the advertising industry as a senior graphic designer for over 15-years. With a writing style likened to James Patterson and Matthew Reilly, Philips' strives to deliver page turning historical thrillers that captivate his readers. Having previously published 'Fortune in Blood', a novel set in Santa Monica, Philips traveled to Paris as part of his research to give Mona Lisa's Secret an authentic feel.
When asked about Phil Philips' latest novel Mona Lisa's Secret, one reader explained, "I was hooked right away by the clever way the author opens the book. Joey Peruggia, a descendant of a criminal family has turned legit. It is 2016, and he's involved with Marie a beautiful woman ten years older, who has extensive knowledge of art and history. In fact, Joey has enjoyed learning from their countless discussions and even, later in the book, can use what he's learned to help in a tricky situation. The fluidity of the historical perspective within a present-day thriller is very well done, mainly because of these two characters."
To find out more about Phil Phillips, visit http://philphilips.com
Release ID: 239714