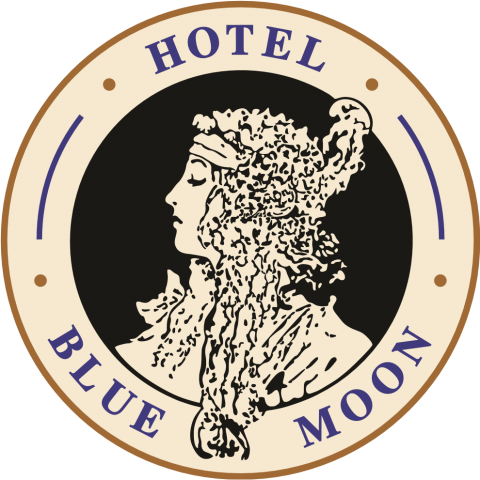 New York,United States - May 15, 2022 /PressCable/ —
NYC's Blue Moon Hotel, The Grand Dame of Orchard Street, channeled what guests desire when planning a vacay, staycay or bizcation…. A unique experience and they've come through, nonpareil. Guests who have a choice have every right to expect better than basics and can now find them in the 1879 award – winning Tenement turned stately hotel.
The guest experience is enhanced by amenities that are atypical to NYC hotels, rooms feature gorgeous kitchenettes, induction cook tops, housewares, Chic classically contoured furniture, luxurious bedding bring pleasure and comfort to the stay while wall art from famed 1930s photographer Rebecca Lepkoff, add to the historic ambiance.
The hotel's layout consists of twenty-two high ceiling spacious apartment sized guest, rooms, many of which have balconies and some with commanding views- Yes balconies – in NYC!
Tech and practical amenities include seamless check in, complementary Wi-Fi, large screen TVs with Netflix and Hulu, Keurig coffee makers. To be sure, the best hotel stays aren't about the body bubbly (soaps).
There are neighborhoods within New York City proper, featuring hotels built specifically to afford travelers close proximity to where their sightseeing preferences dictate. But for those wishing to include a real New York artsy and cultural experience and of an era gone by but not forgotten, an excursion to Lower East Side is a MUST.
The Lower East Side of Manhattan–it's pride of place, an integral role, having done its part in creating The City of New York, which cannot be beat. A true history buff cannot do their time in NYC justice, if they omit the journey. And why should one deny oneself the pleasure to live the history?
The Lower East Side has beckoned folks from all walks of life, to experience the area since the first immigrants came to this little corner of NYC. Imagine, arriving at Ellis Island from Europe, settling the family in a tenement– new neighbors, from every corner of the continent, spinning yarns about life in the old country, while yearning to breathe free.
Imagine the array of ethnic flavors emanating from Houston Street to Delancey Street to Orchard Street, Henry Street, Essex Street, Allen Street.
Where would The Lower East Side be, without paying homage to the art galleries and eateries?
What is more fortuitous than spending a splendid day munching a Pastrami on Rye from Katz's, Little Italy's bakeries or Salumerias, China Town's myriad of restaurants, Yonah Schimmels Knishes, The Doughnut Plant, The Pickle Guys or on the go, grab a box of Goldenberg's Peanut Chews from Economy Candy, while perusing the offerings and showtimes at the Film Forum and taking a walking tour marveling at the distinctive architecture of the original tenements and stores
Orchard and Delancey are the epicenter of the Lower East Side: Take a journey North, East, South or West. North to The Village, Eastward to the Williamsburg Bridge and back again, south to Seaport, West to SoHo.
As this unique neighborhood expanded, so did the offerings from Europe: Finery, whether apparel, footwear, haberdashery, notions, domestics–all manner of household goods and furnishings to suit everyone's individual style.
It's clear NYC's Lower East Side is not only sustainable; it still prevails. No doubt about it. And, if one is lucky enough to have the time to add length to a stay in this fair City, The Blue Moon Hotel, 100 Orchard Street, opposite The Tenement Museum-Front and Center to Living History.
Congratulations, New York, and to everyone near and far, who appreciate preserving the turn of the century's immigrant experience on The Lower East Side-a project Randy Settenbrino, artist, and developer of The Blue Moon Hotel, personally and professionally undertook in keeping what is organically ingrained, sacred, and cannot be reproduced: HISTORY.
And for those who wish to book a room at the illustrious Blue Moon Hotel, they can do so at HOME | Blue Moon Hotel NYC (bluemoon-nyc.com)
Written by L. Charm Tennenbaum
Contact Info:
Name: Randy Settenbrino
Email: Send Email
Organization: Blue Moon Hotel Ltd
Address: 100 Orchard Street, New York, New York 10002, United States
Phone: +1-646-787-5503
Website: http://www.bluemoon-nyc.com/

Release ID: 89075092