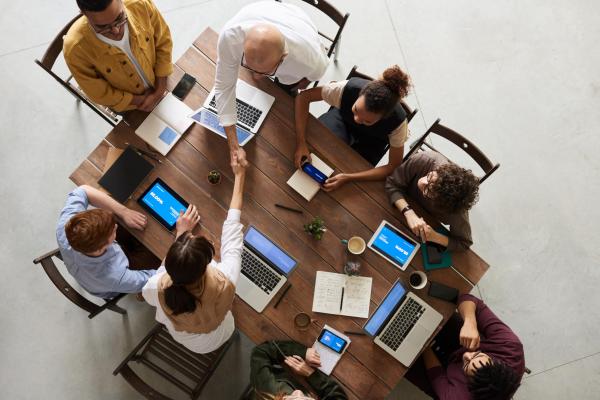 - September 29, 2021 /PressCable/ —
HireSatoshi, a global recruitment and employee job search service, has today been recognized as a front runner in the blockchain job recruitment industry.
The company has been in business for almost 12 months and competes against notable businesses such as ZipRecruiter and Indeed.com. In a very short time, the company has made a strong impression on the market and gained a reputation for offering a fast and easy-to-use job search engine that features amazing jobs at trusted, high-quality blockchain projects from around the world. It has backed this with innovative social media campaigns through Instagram, Twitter and other channels.
It's really hard to get your role in front of the right talent. Unlike general job search boards and aggregators, where companies can get too many candidates or have their roles lost in the "noise" of a thousand other roles, the business is focused solely on those looking to hire the best people and work in the best roles in the blockchain space. The business believes in the principle of "less but better". HireSatoshi is a fast and easy way to list and get jobs noticed. The company has multiple channels of distribution and a simple interface that ensures the right person will find your job.
Warwick Oliver, HireSatoshi's Co-Founder, spoke about its recent recognition, expanding on some of the decisions and motivations that led the business to the level it's currently reached.
"When HireSatoshi was founded, it was made abundantly clear we wanted to be the kind of company that was known for connecting the best people with amazing jobs in the blockchain space. One of the biggest challenges we faced was showing our clients why our specialist approach is better than job aggregator sites and some of our insights from our data analytics. Fortunately, with some good people behind us and an unwavering focus on finding the best people and jobs, we were able to overcome every challenge and have really hit our stride."
Warwick Oliver also mentioned HireSatoshi's future plans involve launching new candidate acquisition services and tools for employers, helping them improve the efficiency and effectiveness of their talent search. The company hopes that its intense focus on speed and simplicity, and its smart use of social media channels and data analytics, will help employers find the best talent in the blockchain space. HireSatoshi's focus is unashamedly on quality, not quantity, and helping its customers build world-class teams.
HireSatoshi plans to strengthen its position at the forefront of blockchain job recruitment for years to come, building on its success, finding new ways to serve its community and customers.
More information on HireSatoshi is available at their website: https://hiresatoshi.com.
Release ID: 89038442