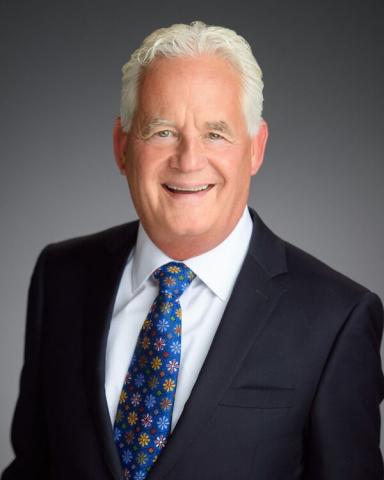 - September 2, 2020 /PressCable/ —
According to the CDC, 23% of all American adults have arthritis. That accounts for over 54 million people nationwide. As we get older, many of us resolve ourselves to living in pain. Some American adults take over the counter pain medicine as part of their daily routine and just accept pain as something they will have to live with for the rest of their lives.
The truth is, modern medical technology allows people to find healing and relief. Pain is not a symptom of age. Pain is a symptom of something no longer working the way it was designed to. If the age old saying is, "If it ain't broke, don't fix it," then the current saying should be, "If it IS broken, find a way to repair or replace it."
When it comes to hips and knees in Baton Rouge, Louisiana, your best option for orthopedic care is Dr. Niels Linschoten. One of the most remarkable aspects of his practice is his willingness and ability to accept complex cases that many other doctors turn down. Patient after patient share their triumphant stories from walking again after years in a wheelchair to having a functional hip for the first time in their lives.
Case Examples:
Patient 1 just recently had a knee replacement revision surgery by Dr. Linschoten in spring of 2020. He resides in Hammond, LA. He went to a doctor on the North Shore of Louisiana. The doctor unfortunately (and rather painfully) fitted him with the wrong size prosthetic for his knee replacement. It was too small for a man of his size, which led to some significant complications. He was in more pain after the replacement surgery than he was in before he had the procedure done. So much so that he was resigned to requesting an amputation of his leg so he wouldn't have to deal with the pain anymore. A friend of his recommended Dr. Linschoten in Baton Rouge. Not wanting a repeat of choosing the wrong doctor, he researched more into Dr. Linschoten's reputation and track record. Dr. Linschoten was able to quickly diagnose what the problems were with his knee replacement, which led to a successful revision surgery with the right prosthetic. When we spoke to him in June, he was grateful to be currently walking without pain. And what he spoke of most was Dr. Linschoten's quality of care. He said that he knew and could feel that he was important to Dr. Linschoten as a person, and that Dr. Linschoten cared about doing a good job because he cares about people.
Patient 2 was a former teammate of the great Pete Maravich at Louisiana State University. He laughed that he probably came about his pain honestly from roughing up so many other college athletes. And at the height of athleticism, it feels like you are invincible, but as you get older, things have a way of showing you that you're not. This patient has had many multiple surgeries, with complications almost every time. His knee replacement were getting infected and reinfected and even breaking down. His orthopedist, according to the Patient, was just at the end of what he was able to do for Patient 2. He recommended the trip to Baton Rouge, LA, to see Dr. Niels Linschoten. Seeing the weakness of the knee and its surrounding tissues, Dr. Linschoten took what would normally be two surgeries to repair the damage and came up with a progressive, intelligent, and effective way to clear the infection and revise the knee replacement on the same day. Dr. Linschoten had two separate operating rooms set up with two separate teams and sets of tools and even showered and sanitized himself between the two procedures. It was a brilliant success.The patient now sings Dr. Linschoten's praises saying that the quality of care was beyond anything that he experienced. He said that Dr. Linschoten would personally call him on his cell phone before and after the surgery and even took the time to pray with him for his healing.
Patient 3 was born with a dislocated hip. She was never able to correctly use her hip, and by the age of 5 years old, she had a hip fusion surgery. Despite her condition, she lived a full and healthy life. She learned to ride bikes and was very active. By 15, due to her bone growth, she had to have a second fusion surgery. As you age hip fusions do come with some complications including pain. Back pain and knee pain can develop from compensation for what cannot be used. A hip replacement allows the opportunity to prevent and in many cases reverse that pain. As an older adult, she decided to seek out a surgeon who could perform her hip fusion takedown and hip replacement surgeries. She saw dozens of doctors who all turned her down. She actually felt like she lost hope to have the procedure done until she saw an article in The Advocate that focused on Dr. Linschoten's advanced techniques in hip replacement surgeries. When she came in to his office, she said, "He said, 'I can do this.'" From that point, she said that she felt like she and Dr. Linschoten were working as a team to define her care. She said that she never felt pressured, and she was able to build confidence in what Dr. Linschoten was able to do. The hip replacement surgery was a wonderful success, and she enjoys the small things she was never able to do before, like sit Indian style and bend to tie her shoe.
What resonates time and again listening to his patients speak of him is that Dr. Linschoten is a kind, caring, intelligent, and highly skilled professional who has been able to do things that patients were told over and over was not possible. He does not only specialize in these complex cases; Dr. Niels Linschoten. is a master of routine orthopedic care.
Release ID: 88975127