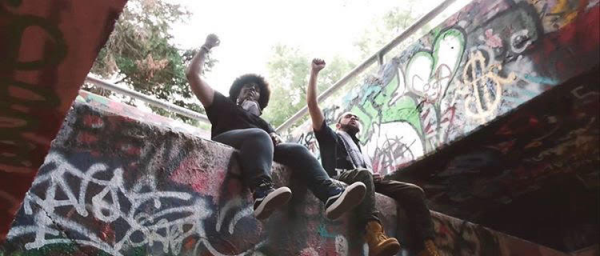 - July 6, 2020 /PressCable/ —
NEW SINGLE
For Hip hop and R&B fans looking to get their hands on the latest Queen Sanaa single, THE WAIT IS OVER!
https://distrokid.com/hyperfollow/queensanaa/revolution-feat-iconic-bond
Biography
Artist Queen Sanaa has a music history that spans a lifetime. Sanaa was born in Brooklyn, NY, raised by parents who had been members of a popular band. She was destined to follow a musical path. She always had a desire to sing as a young child, and by age 7 her father taught her to harmonize with her siblings. She penned her first song by 13 years old, and began to pursue her musical endeavors by participating in talent shows and joining school choirs. Some years later, Queen Sanaa (QS) emerged on the scene determined to make her mark in the music world.
Her budding career came to a halt when her 'twin' brother lost his life during a tragic accident. In time, her determination to carry his legacy would bring her back to the music. An appearance on Prince Castro's sophomore album, 'Times Ticcin: Volume 2', was a demonstration of that determination. When asked to appear on the 2019 Spoken Gunz Female Cipher, Sanaa knew that it was time to go hard or go home. In fact, her single 'Harder Way' illustrates her determination to do the work.. Queen Sanaa recently appeared as a guest artist on 'Out The Dirt: Volume 1'. It is here that her ability to reach a widely varying fan base with her captivating delivery is fully realized. Sanaa has a passion for writing that greatly surpasses her desire to be a performer.
Although her style is versatile, her sound is classic and will transcend the ages. Sanaa hopes to touch millions of fans and give them an opportunity to share her passion for music through her words. Her musical inspirations include Missy Elliott, Faith Evans, Da Brat, Nas, Jay-Z, Tupac, SWV, Mary J Blige, Lauryn Hill, Alicia Keys, and countless unsigned artists. You can find Queen Sanaa on Instagram, Facebook, Twitter and Soundcloud as QSQueenSanaa. Her singles, 'Ring' and 'Lord Knows', can be found on all music platforms under Queen Sanaa.
YouTube: https://www.youtube.com/channel/UCA4-QxPgFGGNR5wI1M6Xf3A
iTunes: https://music.apple.com/us/artist/queen-sanaa/1474095157
Release ID: 88967173