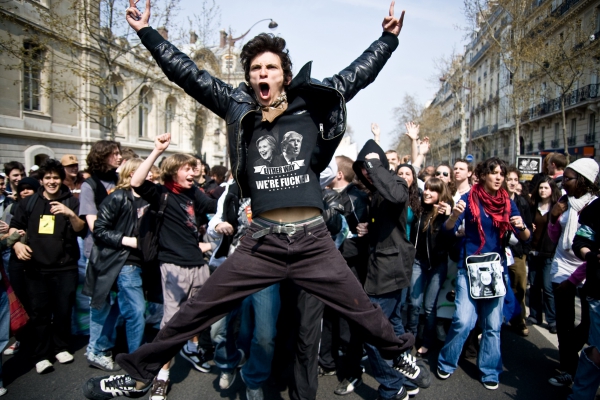 - November 5, 2016 /PressCable/ —
Members of the recently ignited 'Either Way…' Movement, responsible for a number of political demonstrations currently taking place in Europe, have been hitting the message boards lately with a disagreement arising from whose acceptance speech would be best; Donald Trump's or Hillary Clinton's; in the wake of the 2016 Presidential Election.
The Presidential Acceptance Speech is set to be found posted alongside the article that's been reporting and updating the progress of the 'Either Way…' movement and controversy – The Daily Moss.
Both candidates gave their acceptance speeches after being awarded nomination for Presidential candidacy by their respective parties; the Democratic National Committee (Clinton) and the Republican National Committee (Trump).
Proponents of the now notorious 'Either Way…' movement, which was born from a series of T-Shirts created by satirical website PoliticalFunny.org and ultimately exploded onto the streets of major European cities (and some areas in the USA) – have began an unusual infighting.
One side has argued that Hillary Clinton's acceptance speech was full of fluff and emotion, which marks a dangerous precursor for the position… while Trump's speech was direct, to the point and on message, which stands positive for strong leadership.
The other has argued that Trump's speech is simply more rhetoric, manipulative and incendiary – with one commenter stating this would be 'typical' of a reality television star.
This marks a peculiar turn in the movement, since it's primarily opposed to both candidates, usually finding a way to agree on the fact neither candidate poses a credible leader option.
The Presidential race of 2016 has been fraught with controversy to the point citizens of other continents have began speaking out as they fear the consequences of either candidate taking leadership.
Currently, local authorities are seeing smaller demonstrations taking place than previous weeks as the movement has been urged to remain peaceful and calm.
The election is taking place Tuesday November 8th 2016. More on the 'Either Way…' Movement and examples of the popular and controversial T-Shirts can be seen at politicalfunny.org
Release ID: 143724