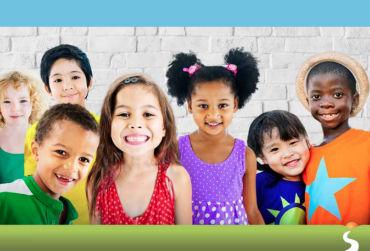 - March 16, 2018 /PressCable/ —
Agile Education Marketing has published a new article entitled "Improving School Improvement: ESSA's New Requirements", which sheds light on the most important aspects of how the new Every Student Succeeds Act (ESSA) affects how educational venders interact with schools in their area. Those who provide educational products and services to schools and other interested individuals can view the full article at http://www.agile-ed.com/resources/marketing-hot-topics/10474-improving-school-improvement-essas-new-requirements
The article includes several interesting pieces of information, one in particular is that the amount of funds distributed overall under the new ESSA is about the same as was distributed under No Child Left Behind (NCLB). This should be of particular interest to educational marketing vendors because these funds, under ESSA, are being spread amongst a smaller set of schools, giving each school identified more resources than under NCLB.
One of the most important pieces of information the article tries to convey and communicate is that educational vendors need to be aware of these new changes to the law and how the changes will affect how they approach schools and districts and the products and services they offer. The best example of this is perhaps found in the following extract:
'The Every Student Succeeds Act (ESSA) fundamentally changes how states and districts identify and intervene in underperforming schools. As states work through the federal ESSA approval process and gear up for implementing major provisions of the law in the 2018-19 school year, it is important to gain a better understanding of ESSA's changes to identifying schools for improvement and intervention.'
In discussing the article's creation, Doug Mesecar, Vice President, Strategic Partnerships with IO Education at Agile Education Marketing said:
"Overall, while ESSA may have eliminated some of NCLB's more onerous school improvement provisions, there are still a number of important requirements for states, districts, schools, and providers to know. There is also real potential for innovation, personalization, and stakeholder input in the more locally-driven intervention process. Some states are looking to external providers to play a significant role in school improvement and intervention. Vendors need to consider three essential questions: Do you know your target states' ESSA plan(s) and what they say about identification and improvement? (In other words, do you know why schools are flagged and what they have to do?) How does your product or service align with identified needs? What level of evidence can you meet?."
Regular readers of Agile Education Marketing will notice the article takes a familiar tone, which has been described as 'informative and relevant'.
Agile Education Marketing now welcomes comments and questions from readers, in relation to the article, as they are intent on interacting with people who have a strong interest in the subject. The reason is simply because it will generate a greater understanding of the subject as a whole for everyone involved.
Anyone who has a specific question about a past, present, or future article can contact Agile Education Marketing via their website at http://www.agile-ed.com/
The complete article is available to view in full at http://www.agile-ed.com/resources/marketing-hot-topics/10474-improving-school-improvement-essas-new-requirements.
Release ID: 311345