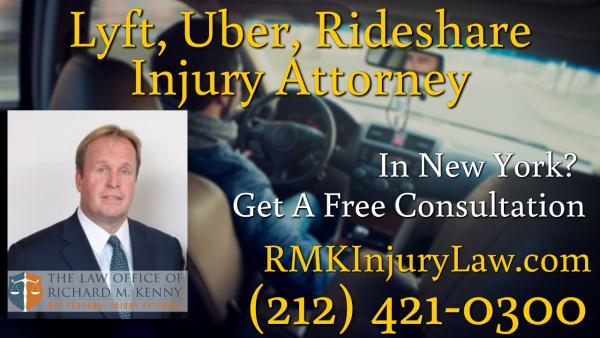 - September 18, 2020 /PressCable/ —
The Law Office of Richard M Kenny, a New York based attorney who specializes in personal injury and medical malpractice, has launched a new range of legal services for victims of auto accidents.
Find out more at https://www.rmkinjurylaw.com
The newly launched legal services are specifically aimed at individuals involved in auto accidents that are not their fault. The services have been launched in a bid to support victims as over half of all NYC car crashes cause injury to one or more people involved.
Recklessness or negligence generally causes these accidents to occur. They can leave victims with large medical bills and life-changing injuries. The Law Firm of Richard M Kenny appellate cases that affect the rights of personal injury claimants.
The legal firm argues it is crucial that victims of car accidents seek professional legal assistance as soon as practicably possible. This ensures they receive the full monetary compensation they are entitled to.
Hiring a professional legal team has many advantages. They can deal with the insurance company directly, which allows the victim to continue with their lives. A professional legal team can also help with issues such as proving liability for the injuries sustained.
In many cases, one of the most challenging aspects of an auto accident claim is proving the negligence of the other party. As is often the case, people will try to shift blame and find ways to avoid taking responsibility.
As one of the top 100 trial lawyers in America, Richard M Kenny and his expert legal team are well placed to help victims receive compensation that accurately reflects the injuries they received. Many insurance companies will make an offer far below what claimants may be entitled to, to quickly close the case and save money.
A company representative said: "People are injured through auto accidents every day. A lot of the time, people suffer severe injuries at the hands of other people's negligence."
"We're here to help victims put things right and ensure they receive a fair, and accurate settlement payment. We negotiate on behalf of our clients and always have their best interests in mind," they added.
To find out more, interested parties are invited to visit the website provided.
Release ID: 88977230