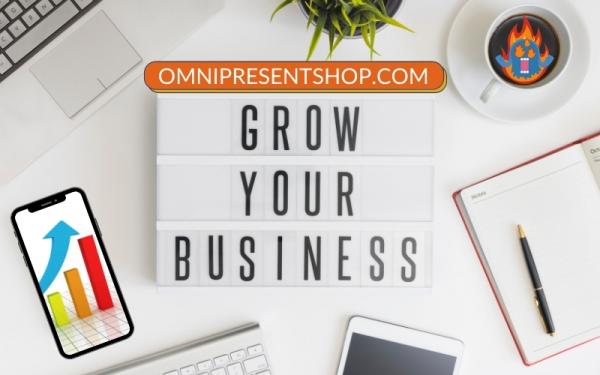 - November 16, 2020 /NewsNetwork/ —
A marketing specialist in Henderson, Kentucky has launched a content marketing service for local businesses in the area looking to increase their market through brand exposure.
More information is available at http://omnipresentshop.com
Digital Carnage is offering small businesses an opportunity to acquire more customers, clients, or patients by improving their brand visibility and exposure. According to the firm, this is achieved through a proven marketing exposure strategy founded on relevant and compelling content.
Types of content that can be created include the unique qualities of a business's offerings and its initiatives within its community. The firm explained that actions like a business's response to the coronavirus pandemic make for interesting content that readers may find compelling.
Moreover, the company's content services include videos that will be uploaded on YouTube. It explained that the video-sharing platform has now surpassed cable among 18- to 49-year-old audiences, which will allow one's services to be featured prominently among prospective viewers in their locality.
Businesses that are considered trustworthy have a higher chance of building good word-of-mouth, which could lead to their inclusion in Google's "3-pack" or the top three results on Google's first page. "This section is reserved for local heroes who are talked about by reputable sources, and this is how you get there," a company spokesperson said.
Before content is developed, prospective clients are asked to provide detailed information about their business as accuracy is essential to the success of the agency's strategy. The content will be developed by a team of writers and advertising professionals with backgrounds in promoting businesses from various industries.
Digital Carnage stated that its service is based on Google's own standards of ranking local small businesses.
Along with distance, relevance and prominence are two main factors that determine a business's local rankings, according to Google. Relevance pertains to how well an establishment's profile matches the searcher's intent, which is why the company is requiring accurate information.
Prominence, on the other hand, refers to the establishment's popularity. According to Google, prominence takes into consideration the offline reputation of the business and will include information from various links and articles across the web.
Full details about the agency's capabilities and services can be found at the URL below.
Release ID: 88985770