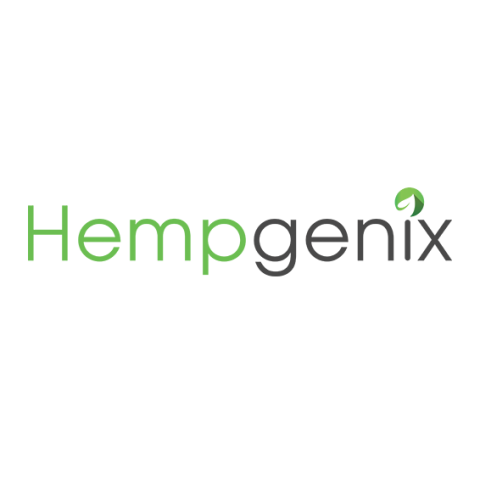 - January 29, 2017 /PressCable/ —
CosPro Labs Manufacturing Retail Brand HempGenix™ today announced that the company has strategically aligned itself with top manufacturing and industry leading industrial hemp CBD manufacturing partner NutraFuels Inc. ("NutraFuels" or "NTFU"), (OTC PINK: NTFU), to produce a wide array of CBD infused dietary supplements that will accommodate various daily health and wellness uses. The products will be marketed and distributed through partnerships and third party distribution networks with Hemp Genix leadership.
NTFU recently completed extensive R&D for several formulations that are delivered orally. The two main delivery systems are liquid base intra-oral spray absorption and liquid base tincture drop sublingual absorption. These two delivery systems are highly effective and allow for optimal absorption of CBD in to the human body.
HempGenix Retail Brand — Industrial Hemp CBD Rich Oral Spray and Tincture Drop Formulas with 100% USA Oil, Organic and Zero THC.
-Pain (natural anti-inflammatory support oral spray and tincture drops)
-Sleep (sleep support oral spray and tincture drops)
-Anti-Stress Relaxation (non-drowsy calming and relaxation support oral spray and tincture drops)
-Energy & Focus (Energy driven support oral spray and tincture drops)
-Weight Loss With HCA (Weight Loss with Garcinia Cambogia HCA infused support oral spray and tincture drops)
-Daily Wellness (daily health and wellness support oral spray and tincture drops)
"We are happy to announce the completion of R&D for the above formulas and look forward to future discoveries and delivery methods delivering this amazing nutrient," said Edgar Ward, Nutrafuels's CEO. "We are strategically aligning ourselves with other leaders, experts and companies within the CBD space to further our development and participation in the sector. We pride ourselves as a quality manufacturer of naturally derived nutraceutical products and are happy to be a part of the CBD revolution for overall health and wellness through natural supplementation."
"Hemp Genix and CosPro Labs is excited to be in partnership with NutraFuels in expanding our current line of CBD products for the branded and private label market. This association will grow our current manufacturing capabilities and will allow us to facilitate our quickly expanding private label client base and retail customers with quality new products," said Marc Normandeau CTO/Partner CosPro Labs and Hemp Genix.
About NutraFuels, Inc.
NTFU was founded in 2010, to manufacture, distribute and market a line of oral spray nutritional dietary products to consumers, retailers and wholesale outlets. Oral spray delivery systems are recognized by many as an effective methodology for delivery of pharmaceutical and nutraceutical products. Oral spray delivery is recognized by consumers for its convenience, dosage precision and timely assimilation into the body. NTFU's product line consists of vitamins and nutrients in an aqueous solution, orally delivered through a non-aerosol pump. NTFU's products are sprayed into the mouth in the form of a fine mist entering the delicate tissue of the mouth. The nutrients are delivered into the bloodstream and assimilated throughout the body more quickly than traditional methods, avoiding the solubility and absorption problems common with most ingested vitamins and nutritional supplements in pill or capsule form.
About Hemp Genix and Cospro Labs
Hemp Genix is a Cos Pro Labs Retail Brand. CosPro Labs ownership have been in combined 80+ years of combined contract manufacturing and retail management space. Specifically, in manufacturing supplements and dietary products.
Hemp Genix came at a time when many low-quality products flooded the market and a lack of high quality CBD Skin Care, Cosmetics and Oils called for a company with stellar results. Hemp Genix is proud to offer the purest and largest line of Functional CBD Oil Skin Care and supplements in the world, manufacturing with 100% USA Oil.
Release ID: 165199