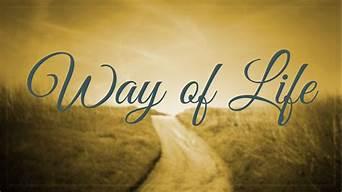 - June 27, 2019 /PressCable/ —
CBD oil manufacturer HempWorx has launched a program giving away CBD oil sample packs for interested, eligible parties to try. The company wants customers to experience the power of CBD hemp oil and are happy to offer a "try before you buy" sampling promotion.
More information can be found by visiting: https://www.hempworxsamples.com/Euphoria
HempWorx is a division of Euphoria, a CBD oil manufacturer producing high quality, USA-grown solvent-free hemp oil. The oil is intended to improve overall wellness, support a healthy immune system, help maintain healthy blood sugar, promote a healthy state of mind and support optimal digestive function.
All products manufactured by HempWorx are made from industrial help plants grown on Kentucky farms. Cannabidiol, more commonly known as CBD, is a constituent that natural occurs in the help plant, and one of over 85 cannabinoids found in the cannabis plant.
HempWorx CBD oil is CO2 extracted, resulting in a high quality, solvent-free, pure extract. Available products include six tinctures, three topicals and two pet products, all which utilize CO2 extracted hemp oil grown locally in the U.S. All products are organically grown and non-GMO.
The tinctures, topicals and pet products are all THC free, meaning they produce no psychoactive effects whatsoever. The company takes pride in offering high quality, organic products that they believe to be a natural alternative to pain, anxiety and sleep medication. All products are manufactured in state of the art facilities that are climate controlled, monitored and cCMP and FDA registered.
The company sources the highest quality, clinically proven ingredients from the most reputable suppliers in the world. Their combination of chemists, formulators, product experts and raw material sourcing have allowed them to bring to market some of the most life-changing products in the industry.
The sample pack program is available to residents of the United States; all that is required is that the receiver covers shipping and handling costs. Interested parties can find more information and claim their sample pack at the link above.
FDA Disclaimer
These statements have not been evaluated by the Food and Drug Administration. These products are not intended to diagnose, treat, cure or prevent any disease. MyDailyChoice, Inc. assumes no responsibility for the improper use of and self-diagnosis and/or treatment using these products. The products should not be confused with prescription medicine and they should not be used as a substitute for medically supervised therapy. If a user suspects suffer from clinical deficiencies, consult a licensed, qualified medical doctor. Users must be at least 18 years old to visit the website and make product purchases. No health claims are made about the products at MyDailyChoice. Before taking the products, it's wise to check with a physician or medical doctor. It is especially important for people who are: pregnant, chronically ill, elderly, under 18, taking prescription or over the counter medicines. None of the information on the website is intended to be an enticement to purchase and may not be construed as medical advice or instruction. The use of any of the products for any reason, other than to increase general health & wellness, is neither, implied nor advocated by MyDailyChoice, Inc.
Release ID: 88890247