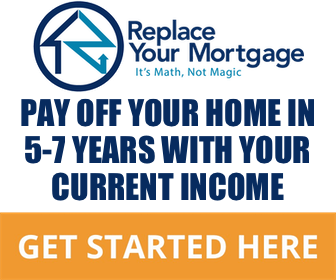 - June 3, 2021 /PressCable/ —
'Replace Your Mortgage', a company specializing in home financing education has launched RYM Platinum, an educational resource and early mortgage payoff program for individuals with high mortgage expenses.
For more details, please visit https://replaceyourmortgage.com/idevaffiliate/idevaffiliate.php?id=156
The recently launched service aims to teach homeowners how to take advantage of a Home Equity Line of Credit, or HELOC, to pay off their homes faster than with a traditional mortgage.
A HELOC is a revolving line of credit that is secured by the equity in a home. Similar to a credit card, a HELOC allows borrowers to use funds as needed, which means the borrower only has to pay interest on the funds that they use. HELOCs offer competitive interest rates and, unlike home equity loans, have relatively lower closing costs.
RYM Platinum gives members access to a variety of learning modules, a private Facebook Group for Platinum members, and a customized bank list specific to the member's geography and needs.
The RYM Platinum dashboard features six learning modules, each containing a collection of videos that cover topics such as income utilization, closing costs, and mortgage versus HELOC capabilities. The system includes access to bonus videos on an assortment of topics and the Infinite Banking Concepts series.
Members also have 24/7 access to support. In addition to direct email and chat, the RYM Platinum Facebook Group is a valuable support forum. Members can ask general questions, give each other advice, and share success stories with other RYM Platinum members.
RYM Platinum members also have the option to become an affiliate. As an affiliate, they will be provided with a personal link to the RYM Platinum website that they can share with friends. If someone joins using their link, the original member will be financially compensated for the referral.
'Replace Your Mortgage' was founded by Michael Lush, who had a 17-year career as a banker and mortgage lender. After discovering this alternative method of paying down a mortgage, he started his company and has since helped more than 4,000 clients pay off their houses.
A satisfied RYM Platinum member said, "I've been a customer of Replace Your Mortgage for over a year now, and I've made a lot of progress in that time. The power of the HELOC has helped me to regain $60,000 in equity from when I started."
With RYM Platinum, 'Replace Your Mortgage' continues to be a reliable educational resource for alternative home financing options.
Those looking for more information can visit https://replaceyourmortgage.com/idevaffiliate/idevaffiliate.php?id=156
Release ID: 89022799