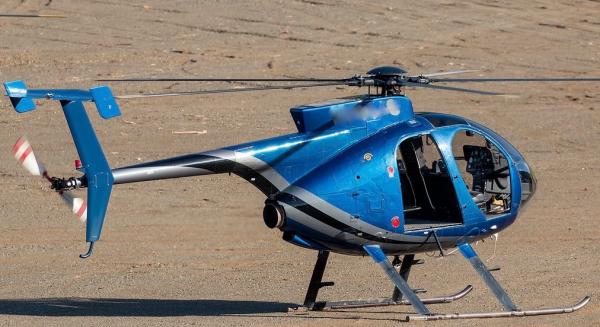 - January 30, 2020 /PressCable/ —
Helicopter Pig Hunting has announced that they now have the powerful MD 500 helicopter as part of their full-time helicopters. The MD 500 is one of the most powerful helicopters and is ideally suited to plus size hunters.
The inherent issue with helicopters is that they are rated for a specific weight. A standard R44 or R66 Turbine can handle anywhere from 300 kg to 420 kg, respectively. That's not nearly as enough for a group of plus size helicopter hog hunting parties. Since they are many plus size hunters who'd like to get in on the action of hunting feral hogs, it prompted Helicopter Pig Hunting to add the powerful MD 500 helicopter to their fleet.
The MD 500 can carry a payload of up to 428 kg and can handle up to three shooters at a time. It offers outstanding maneuverability and the ability to hover relatively steadily, making taking those headshots so much easier. Furthermore, not only is the MD 500 powerful enough to bear the weight of plus size hunters but is large enough to accommodate them along with their gear. So, the hunting experience does not come with any compromises.
"We had many plus size hunters or XXL hog hunters approach us over the years owing to the popularity of aerial hog hunting. However, the existing helicopters in our feet weren't capable of accommodating all of them, and that was a shame. That's when we decided to add the MD 500 to our fleet." Travis Wier, CEO of Helicopter Pig Hunting, said when talking about the new helicopter and the need for adding it, "We are certainly looking for more ways to accommodate plus-size hunters and larger hunting parties but you can look at the MD 500 as an excellent first step."
Each year hundreds if not thousands of feral hogs destroy valuable and expensive property across the United States. In the state of Texas, helicopter hog hunting is seen as one of the best and safest ways of eliminating an otherwise destructive force, by keeping their population in check. Furthermore, unlike hunting other animals, there is no set season for hunting feral hogs, so it is hunting season all year round!
Businesses like Helicopter Pig Hunting provide hunters from across the country with 5-star lodging, a vast selection of weapons, gourmet meals, and an adventurous helicopter hunting experience.
Learn more about the 9 helicopters available for hog hunting in Texas at https://www.helicopterpighunting.com/our-helicopters/
Release ID: 88944560