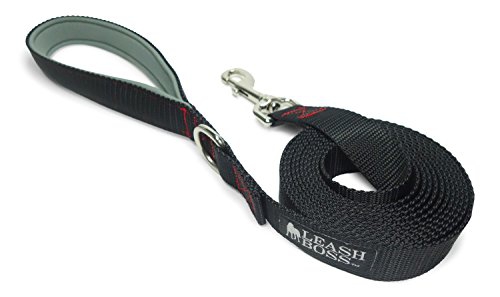 - September 26, 2016 /PressCable/ —
Leashboss announced the launch of its premier and unique 10 foot dog leash with a padded handle ideal to provide the dog additional freedom to explore while ensuring a comfortable and convenient experience for the dog owner.
More information is available at https://www.leashboss.com.
Leashboss is a San Diego, California based business founded by passionate dog owners that provides leading, innovative, heavy duty and high quality dog leashes designed to significantly improve on the freedom, safety, comfort and convenience of the dog walking or training experience.
The business has now announced the launch of its innovative 10 foot dog leash with a padded handle ideal to not only provide the dog with more freedom to explore than most standard leashes, but also provide the owner with full control and a more comfortable hold while walking, hiking or recall training.
The premier dog leash is made of high quality and durable 1 inch black nylon webbing with a heavy duty clip to attach to the dog's collar. A D-ring below the handle is provided to attach keys and dog bags.
More information on the Leashboss 10 foot dog leash with a padded handle, available on Amazon in black with red and grey accents, along with details on its innovative, convenient and leading features as well as multiple customer testimonials and ratings can be consulted through the website link provided above or at https://www.amazon.com/Foot-Dog-Leash-Padded-Handle/dp/B01KKWBWW2.
Leashboss explains that "we created this leash to give a great mix of comfort and distance for exploring or sniffing. The 10 feet in length are great for the dog to move around freely but not have to be constantly reeled in. The handle is padded and comfortable to hold while walking and when the dog pulls. A 10 foot leash isn't that common and a padded handle on a 10 foot leash is even less common. That's what makes this leash different and us proud to be offering it".
Release ID: 134314