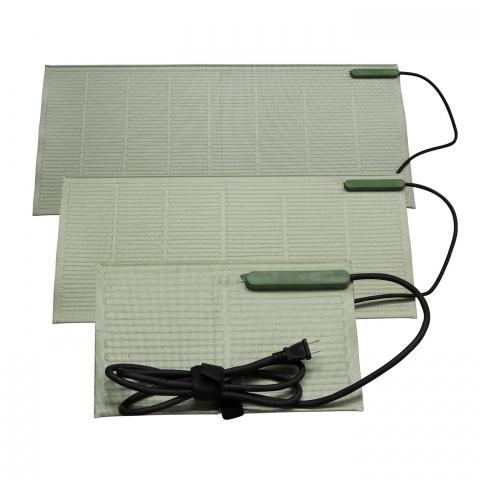 - November 4, 2020 /PressCable/ —
Answering requests from customers Rama Corporation is happy to offer its new PVC Blanket Heater at an attractive price point.
Heating element manufacturer Rama Corporation has built a remarkable reputation for both its exceptional products and its superior customer service over the last five decades. This spirit and drive continues. In exciting news in the electric heating product space, Rama Corporation recently announced the launch of its new high quality Made in the USA PVC Blanket Heater at factory direct prices. A more proprietary sophisticated quality control method has been implemented into the production to insure the highest in quality and performance from this product line. The new product has been met with enthusiasm, since it clearly meets a need in the market. Both pipe supply houses and plumbers a like now have access to this product directly.
"Our new PVC Blanket Heater is simple to use and does an amazing job," commented a spokesperson from Rama Corporation. "The PVC Blanket Heater is portable and rugged, built to last. When it is time to use simply wrap the blanket heater around the section of PVC pipe that needs to be bent, secure the strap around the heater, and plug the unit into any 120 VAC outlet. When the PVC becomes pliable, remove the heater and bend by hand. It doesn't get much easier."
The Portable PVC Blanket Heater is able to heat up and bend Schedule 20 to 80 PVC Pipe, all common standards. No more dangerously heating up pipe with a torch on site!
Bulk pricing and free shipping is available. The early feedback for the tool has been extremely positive and they look forward to pioneering the industry to help improve a much needed method.
Chris S., from Boston, recently said in a five-star review, "We work with PVC all of the time and being able to bend the pipe quickly and easily in the field is an absolute must. We picked up the new PVC Blanket Heater and it has totally exceeded our expectations. It's an amazing product and the price is also impressive. Check it out."
For more information be sure to visit our website https://ramacorporation.com.
Release ID: 88984031