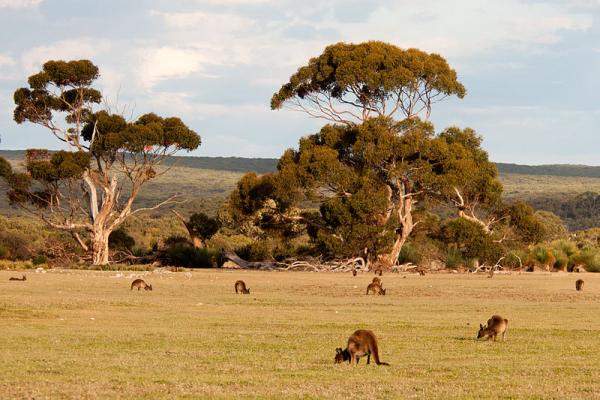 - April 7, 2021 /NewsNetwork/ —
Red Hot Roo, an authentic Australian-made food company based in New South Wales, has updated its protein and iron-rich Kangaroo Jerky Snacks.
More information on the update can be found by visiting https://redhotroo.com.au
The update includes two varieties of Kangaroo Jerky that can support a fitness-based diet. They are the Red Hot Roo Mild and Red Hot Roo Hot. The company says the Mild version features a peppery and slightly smoky flavour, while the Hot variety is made with chillies and spices for a more spicy taste
The snacks are 60g and are handcrafted by the company using 100 per cent premium Kangaroo meat that is sourced from a family-owned Australian farm that follows ethical harvesting procedures. The updated Kangaroo Jerky Snacks are high in protein, rich in iron and low in fat, and are particularly well suited to outdoor and fitness enthusiasts due to their nutritional content. Each snack contains 34.62g of protein per serving and just 0.54g of saturated fat.
Protein is a vital component in health and fitness enthusiasts' diets. A diet that is rich in protein can help people stay satiated for longer. Protein can also help people achieve their fitness goals, as it is essential for building muscle and gaining strength. Additionally, a diet rich in protein can provide more energy and build a stronger immune system.
The low-fat content in the snacks can also support weight loss goals and help fitness enthusiasts to get or stay lean. Iron is also important for outdoor and fitness enthusiasts as it helps to fight fatigue and maintain healthy cells.
Sarah, a previous customer, says, "Red Hot Roo is the best kind of jerky, the flavour and the heat develops the more you chew. With fantastic flavour and almost all protein and no fat, it's a perfect snack for after the gym or just at any time you want some spice! Big jerky fan and this stuff takes the cake."
Red Hot Roo is a food company based in the Northern Rivers, New South Wales that makes Australian food products. They pride themselves on making Australia's best Kangaroo Jerky snacks.
For more information on Red Hot Roo and their updated Kangaroo Jerky snacks visit https://redhotroo.com.au
Release ID: 89004313