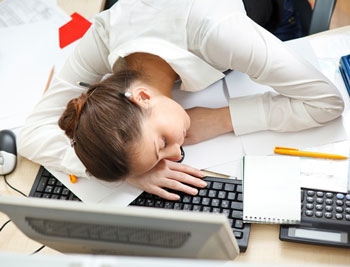 - July 1, 2016 /PressCable/ —
In a slightly different approach to launching its new Adrenal Fatigue service, Healthy Apple, a nutritionist in Greensborough, in Melbourne, Victoria has decided it will offering a free $20 JB HiFi gift card to all new customers who join the program during the month of July 2016.
Where most businesses tend to just silently release a new service, without telling the community or even their existing clients, Healthy Apple has decided to be a little more exciting with the start of its new Adrenal Fatigue service.
Cristina Vitellone, Nutritionist at Healthy Apple, says: "I wanted to do things a little bit differently with the launch of our new Adrenal Fatigue service. I wanted to thank our clients for trusting us with this new service so I figured a small ethical bribe could do the trick! I have a few more plans in store for new customers who join during July. I'm hoping it will encourage more people to investigate their adrenal fatigue issues, instead of just living with the condition. The program launch should go great… unless we get overwhelmed with locals requesting the free gift cards. I only have so many to give away!"
Healthy Apple has always made a point of standing out when compared to other nutritionists in and around the Melbourne, Victoria area. This launch celebration is just one of the many ways it does so.
The launch represents an ideal opportunity for Greensborough residents to get to know Cristina on a personal level and ask their questions about adrenal fatigue and support. Healthy Apple is focused on holistic health with natural remedies, meaning they treat the "whole person" and not just the symptom.
Healthy Apple has been serving the Melbourne area since October 2013. In just a few years they have become recognised as one of the most popular naturopaths in the area. The clinic can be found on Main St, Greensborough, right above Urban Hair & Beauty salon.
Cristina Vitellone also said: "While Healthy Apple may not be the only business with this kind of offering, local residents are choosing Healthy Apple because I truly put their health first, I keep educating myself with the latest nutritional developments, and I always work with clients based on their own comfort levels. I think they appreciate the personal touch and the fact that I care about them beyond their diet."
When asked about the new Adrenal Fatigue service, Cristina Vitellone said: "I think it's going to be a hit because there are so many people in Melbourne who are just burned out, all the time. No energy even after a solid night's sleep. There's a real need for this service and I'm looking forward to the impact it will have on my customers and the local community".
Further information about Healthy Apple and the new Adrenal Fatigue service can be discovered at HealthyApple's website.
Release ID: 121841