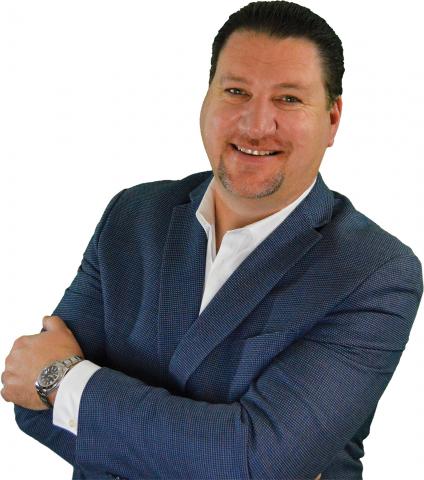 - October 5, 2019 /NewsNetwork/ —
Jayson Yardley, a revenue cycle management expert, CEO, speaker and author, announced the launch of Rev Up!, his latest book on effective healthcare revenue cycle management and financial experience optimization. Scheduled for November 2019, the launch of the new book marks Jayson's commitment to sharing high-efficiency tips for any healthcare business looking to increase their financial efficiency while also improving their patients' financial experience.
Go to www.revupbook.com.
Jayson's new book provides practical, step-by-step strategies to help healthcare businesses optimize their revenue cycle according to the latest industry innovations. Staying up-to-date with the latest expectation of modern patients while maintaining high revenue rates is essential for a modern health clinic, and Rev Up! offers all the necessary strategies to help healthcare businesses meet both goals.
In the new book, Jayson shares the secrets healthcare owners and managers need to implement to maximize their revenue cycle, reduce the cost to collect, increase collection rates and improve the patients' financial experience.
The book is structured in a logical, progressive way, each chapter introducing new approaches and strategies and featuring practical demonstrations. Chapter questions at the end of each chapter will help readers create a personalized frame to ensure the sustainability of their future financial strategy.
Included recommendations touch on a variety of essential aspects such as concierge level service, speech analytics, AI and various others.
Rev Up! was praised for its practical, useful and focused strategies. Chris Johnson, Vice President Revenue Cycle Management, Atrium Health, said: " Rev Up! is an extraordinary, engaging and laser-focused book on where the healthcare revenue cycle is headed. Understandable concepts and self-help strategies make this a must-read."
Jayson Yardley has more than twenty five years of experience in the healthcare industry, transitioning from ER patient admission to hospital financial consulting and becoming CEO and president of multiple revenue cycle management companies. An accomplished innovator, entrepreneur and speaker, Jayson offers cutting-edge solutions for healthcare businesses looking to maximize their financial efficiency while meeting the needs of modern patients.
Interested parties can find more information by visiting the above-mentioned website.
Release ID: 88925549