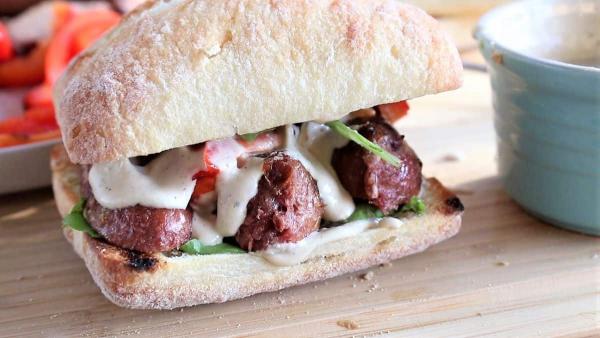 - September 17, 2020 /PressCable/ —
A new report has been launched on the potential benefits of plant-based meat, alternatives, and realistic substitutions aimed at meat eaters, vegetarians and vegans. It explores some of the key brands and why consumer demand is rising around the world.
Find out more at https://www.greenschemetv.net/alternative-meat-review
The newly launched report explains that brands such as Impossible Foods and Beyond Meat are leading the way in this relatively new industry. The rise in demand for realistic looking meat alternatives has been driven by consumers, including those who eat meat.
Veganism and plant-based diets can help people eat a nutrient-rich diet without the associated health risks of meat. According to the American Heart Association there is a possible link between meat consumption and heart disease, type two diabetes, stomach and bowel cancer, and obesity.
In addition, the report notes that the trend may be driven by the fact people are becoming more conscious about the effects of their diet on the planet. This is supported by the fact the brand slogan for Impossible Foods is 'grill burgers, not the planet.'
Plant-based foods reduce water and energy usage when compared to meat-based products. In addition, they reduce the amount of greenhouse gases released into the atmosphere. Green Scheme the platform behind the report aims to provide people with nutritious and seasonal recipes that cater to all dietary requirements.
The team have started utilizing plant-based meats to see if they can make a vegetarian or vegan dish feel and taste like it contains meat. They say these products offer a compromise for people in relationships where one partner is vegetarian, and one is a meat eater. The report says households with different diet preferences may benefit from such alternatives.
A representative said: "For now, I am optimistic about the future of meat-free products despite the additives as research continues to improve the products."
"According to nutritionists, meatless products are healthier than meat, despite being processed. Even if the sodium, fat, and calories are the same, the other benefits to the environment and animals are significant," they added.
To find out more, interested parties are invited to visit the links provided. Alternatively, visit https://www.greenschemetv.net/alternative-meat-review to find out more.
Release ID: 88977106