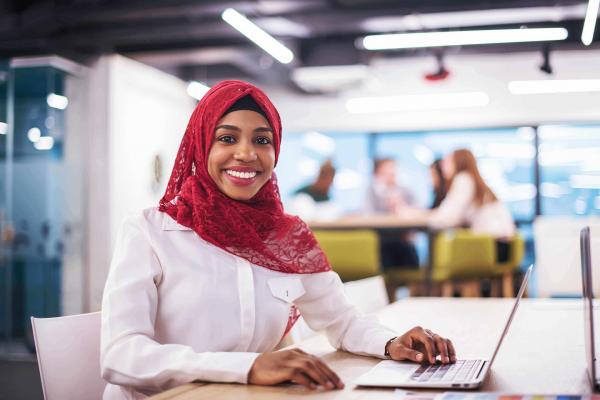 - January 14, 2021 /PressCable/ —
Shariawiz, an Islamic legal documents online platform based in Hasbrouck Heights, New Jersey, announced the launch of their Estate Planning Bundle. The business specializes in providing Muslim Americans with Sharia-compliant Islamic estate planning solutions.
More information can be found at https://www.shariawiz.com/about-us
According to Shariawiz's founder Abed Awad, many Muslim Americans choose not to explore creating Islamic estate plans due to the lack of information about Sharia inheritance rules and requirements. His newly launched product aims to provide Muslim Americans with complete Sharia-compliant legal documents necessary for estate planning.
Founder Abed Awad is a Muslim American law expert and an AV-rated attorney. With over two decades of teaching and lecturing on Islamic law under his belt, he focused his energies into creating Sharia-complaint estate planning solutions for Muslim Americans. With Shariawiz's easy to use platform, planning for one's future while staying true to one's Islamic faith becomes easy and uncomplicated.
Shariawiz's Estate Planning Bundle, available at an affordable price of $250, includes the use of the portals' free Inheritance Calculator and customizable Islamic Will, Healthcare Directive, and general Power of Attorney documents. For more information, please visit https://www.shariawiz.com
The site's innovative Inheritance Calculator helps identify one's Islamic heirs and determines their shares. Tested and certified by the Raqaba, Shari'a audit and Islamic financial advisory, the portal's calculator is deemed accurate and strictly complies with the Sharia's rules of inheritance.
The Islamic Will allows clients to create a custom-tailored, state-specific and legally binding Shari'a-compliant estate plan. The will stipulates everything that a secular will covers with Sharia-compliant provisions including burial rites according to Islam, autopsy guidelines permissible under Sharia, moral and religious obligations to be paid upon death, obligatory bequests up to one-third of one's estate and the proper division of assets according to Sharia inheritance rules.
The Health Care Directive makes it possible for clients to dictate one's healthcare wishes and names a person to make these decisions on their behalf. With Shariawiz's health care directive documents, one's requirements based on their faith will be specified.
More information about Shariawiz and it's services are available over the phone at +1-888-474-2742, at https://www.youtube.com/watch?v=QZmlometAW8 or by visiting the aforementioned websites.
Release ID: 88993549