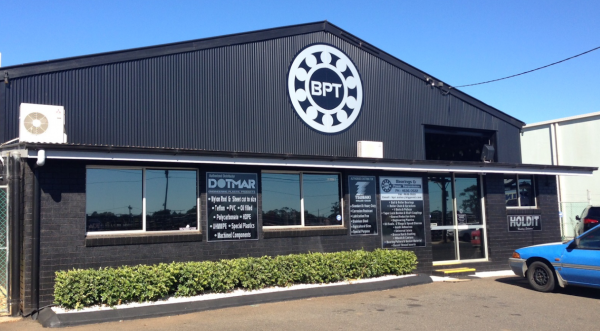 - April 9, 2020 /NewsNetwork/ —
Bearings & Power Transmission has released another case study demonstrating the success of the 24/7 Breakdown Service. In this case study, the client was back up and running quickly and saved $8,500. The company is located in Harristown, QLD.
For further information see https://bpt.net.au
The company's release of this case study aims to support and help the heavy industrial sector regardless of what time of day machinery or equipment breaks down. The following case study is a testimony to the benefit of this service to the area businesses.
The company in the case study operates a 2 ton rated ribbon mixer. The power transmission driving this mixer is a Cyclo Sumitomo 619 series gearbox with an 11.1 reduction. This Cyclo Sumitomo gearbox has been in continuous service since 2006. Previous to using Cyclo Sumitomo gearbox drive, the customer was replacing their conventional helical gearbox box drive every 2 years.
At the end of 2019, it started developing some weird noises. Bearings and Power Transmission pulled out the old gearbox and replaced it with an identical spare gearbox they had on hand.
Bearing & Power Transmission had the gearbox stripped down and found that it not only had the outer bearing failed but there was damage throughout the whole gearbox. One of the advantages of the Cyclo Sumitomo gearbox is that they could replace the cartridge and all the moving parts inside that gearbox and just keep the housing and the output shaft.
Replacing all those parts and having the electric motor rebuilt worked out to be very cost-effective for the customer compared to buying a brand new gearbox and electric motor. Therefore, the electric motor was stripped down, cleaned, new bearings installed and V rings were fitted.
The completed reconditioning of the electric motor and full rebuild of the gearbox including the cartridge came in at 11,000 dollars total. This saved the customer $ 8,500 over the purchase of a new gearbox.
Bearing & Power Transmission replaced every bearing, seal, and gasket and the only parts reused were the housing and output shaft which is a 95mm diameter on the slow speed output side. The result was another happy customer.
The release of Bearing & Power's case study is designed to give area businesses some idea of the money that may saved during an emergency service.Complete details of the case study may be found at https://bpt.net.au/wp-content/uploads/2020/03/Ribbon-Mixer-Case-Study.pdf
For further information see the above URL.
Release ID: 88953038