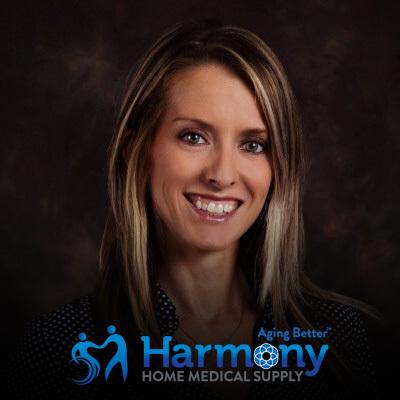 - September 10, 2021 /PressCable/ —
Harmony Home Medical Founder Erica Sell says Mobility Scooters are the wheels of the future with their added maneuverability functions in fitting tight corners and the independence provided by longer drive ranges for both outdoor and indoor usage.
Most scooters are for individuals who had a life-changing moment like one of Harmony's customers, Michael, who was an avid runner but had to steer the sidelines after having been diagnosed with Rheumatoid Joint Arthritis.
Michael can still walk, or rather hobble, but his limited capacity can get him to fewer sites as he had been accustomed to.
Harmony Home Medical carries different types of Scooters fitting each individual's needs. Each scooter is a lifesaver for individuals with significant mobility issues as these are capable of providing safe and reliable mobility for indoor and outdoor use, and can even fold up now for travel.
"When someone is opting to get scooter over a wheelchair, that means they still have good seated balance," according to Sell.
With Michael still able to walk, this is a perfect walking companion that will take him to places he needs to go to.
Scooters are sleeker options fit for semi-active individuals who can still move about and be independent in their actions but just can't go too far or easily get fatigued.
When you opt for a transportable scooter, it removes the hassle of installing lifts on vehicles or relying on a bus or public transport to get to nearby places in your community.
What's more, some are equipped with powerful batteries like Lithium-ion to last a whole day of movement and about 18 miles of active usage.
Erica Sell started Harmony Home Medical in 2009 with a box of equipment and a small loan from her mom. She grew Harmony Home from a small office into a 5000 sq ft showroom and San Diego's best-rated medical equipment store. She is preparing to open another store in 2021.
Rather than an insurance-based business model, Erica focused on a people-centric model where selling is determined based on people's needs. Due to this strategy, she was able to weather Medicare and PPO cuts for the past 5 years. She was thriving despite 40% of her industry going out of business.
Sell consistently innovates on the latest products and trends. Harmony Home Medical ventured into home access and construction. After noticing that people wanted to stay independent for as long as they can AT HOME, she and her team created a complete home access division that can install lifts, grab bars, even whole showers in homes.
Erica grew up in Northern California and attended Pepperdine University. After graduating from UCSD, she decided to fulfill her passion for helping people in need through her successful Home Medical Supply Business. She is a certified Assistive Technology Professional (ATP) and Certified Aging in Place Specialist.
Find Harmony Home Medical at 7640 Clairemont Mesa Blvd San Diego, CA 9211 and call (858) 560-8177. You can also email Erica at erica@harmonyhomemedical.com or visit their website https://harmonyhomemedical.com
Release ID: 89044914