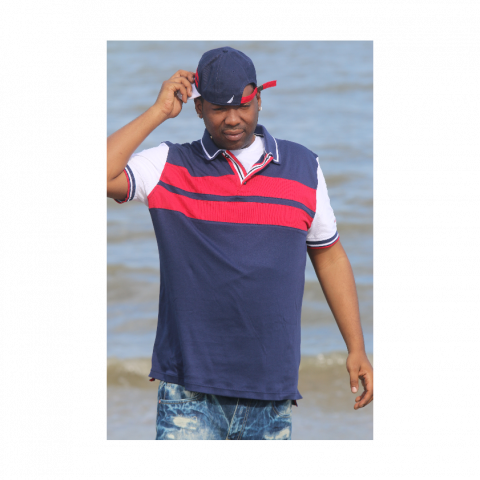 - March 19, 2018 /NewsNetwork/ —
Harlem, New York-based hip-hop artist Den10 has announced the release date for his debut solo album "Den10 More Minutes RAW." The album was released on March 19, 2018 on 10 Time Records and distributed by Tune Core.
Find the album "10 More Minutes RAW" here: New Release
More information is available here: https://www.den10.org
The album's first single "Elevators" was released in February and was the first and only track available for streaming ahead of the official release. With no features to mention, the highly anticipated album was written and produced solely by Den10.
"Elevators" is accompanied by nine more hard-hitting tracks that chronicle the unique story of Den10 and his upbringing on the streets of Harlem. The vibe of the record is flashy and confident with an underground edge.
Contradicting the popular trap sound a lot of rappers are going for these days, Den10 does something different on "Talk 2 Me" and "Shnack", focusing in on classic party anthems for his female listeners.
His on point delivery and charismatic style demand listeners' undivided attention, especially on "Black Mansion" where he gets deeper talking about life in the slums and what it was like dealing with police brutality and gang violence in Harlem.
The other tracks titles include "Eye Heardjewww", "Back Round", "Beloved Doe", "Loud Elaine", "Shape Bottle" and "Reminisce". The 10-track album will be released for radio servicing on April 10th.
Den10 is the stage name for Dennis Johnny Hamilton, a Harlem born and raised musician, author, producer and philanthropist, notable for his collaborations with Smoke DZA and collectives Purple City Byrd Gang and Cinematic Music Group.
The goal of the album is to tell his story in an inspiring, comprehensible way while keeping the beats fresh and the lyrics exciting and unorthodox. Den10 has managed to affiliate himself in the rap world with big names like Action Bronson and Murda Mook, making him an artist to watch out for.
More information on Den10 and his new album are available at the URLs above.
Release ID: 316109