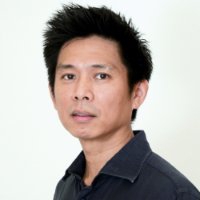 - October 29, 2017 /PressCable/ —
To succeed in the new digital world, one absolutely need content that is unique and provides value to consumers, due to the fact that consumers today expect more interaction between themselves and a brand. Har Kok Kit, a digital communications expert , effective in the direction and coordination of online marketing efforts at companies, is with no doubt, a magnate.
With over 20 years experience that spans from traditional mainstream media to online/digital media, Har Kok Kit leads and manages multiple campaigns and large multi-discipline teams, ensuring absolute contribution of each member to the achievement of the organizations' specific objectives. His creativity, analytical nature and resolute focus on execution of strategies, help companies engage target consumers on the web.
Har Kok Kit is result oriented, a trait that has earned him numerous awards and recommendations from fellow top media professionals and a large number of business owners. His insightful, thoughtful and customer oriented attitude has guided him to a lot of accomplishments, including being granted a Professional Diploma in Digital Marketing by Digital Marketing Institute. Once a panel jury member to the Asian Television Awards, Har Kok Kit has immensely contributed to the enlightenment of young media personnels who crave to become professionals at their jobs. He has also been involved in several skills funding programmes by corporations who support different content ideas.
Har Kok Kit is without question and beyond doubt, an all-rounded media professional. His specialties in communications and media line of work are vast. They include General management, Strategic problem solving, Film/Television/Video production expertise, live broadcast, digital marketing campaigns (social media, SEM, email, analytics), Content development, and Advertising and Promotion. His present level of experience in communications and media was indeed determined by years of hardwork, working as a production designer, art director, and manager of various communications and media companies. During this time, he designed and developed many TV programmes, ideas and campaigns, managed and maintained Malaysia's best production facilities and resource, implementing various production techniques and styles to suit various cultures and production requirements, and constantly exploring new processes and methods to reduce production cost without jeopardizing production values.
With a long list of recognized media clientele, Har Kok Kit leads, guides and manages a specialized digital communications team. This team is made up of brilliant and committed individual members who share the same set of organizational goals, irrespective of their backgrounds and political beliefs. As a leader and creative thinker, he has established in his team, a shared set of values which is essential for bringing together diverse groups.
Release ID: 257157