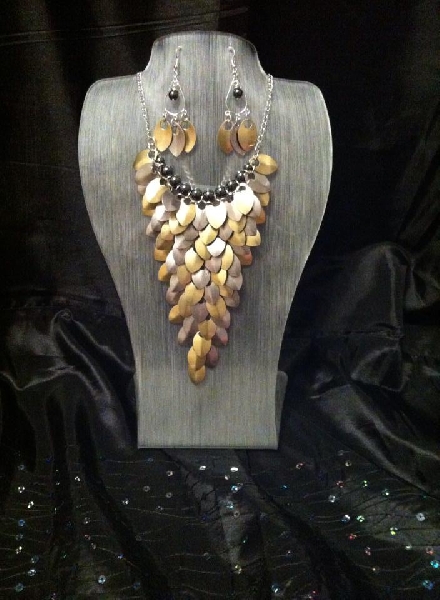 - August 26, 2014 /MarketersMEDIA/ —
Cambridge, England – August 25th, 2014 /PressCable/ —

With the mindset of putting its customers first, Solos Hair and Beauty believed it was a natural fit to partner with DCI Gemstone Jewellery and feature their unique handmade jewellery. Since Solos often cater to the bridal market, they were excited by the prospect of offering specially designed handmade jewellery for soon-to-be brides. Because Solos and DCI share a similar business philosophy, the partnership is expected to flourish.
"I am very pleased and excited to collaborate with DCI Gemstone Jewellery to create one off, exclusive gemstone jewellery to Solos' clients. The handmade DCI Gemstone Jewellery is of excellent quality and this partnership supports our mandate of giving our customers a more superior service at Solos" says Carol, General Manager of Solos Hair and Beauty.
DCI Gemstone Jewellery is offering a unique set of bespoke handmade jewellery that customers of Solos Hair & Beauty will love and cherish. The first piece, made exclusively for Solos, is a handmade haematite gemstone necklace with aluminium silver and gold scale maille on a silver plated chain. It comes with matching earrings of gold and silver scale maille and a central haematite gemstone. With the company philosophy that their handmade jewellery is for everyone, this beautiful gemstone necklace and earring set will complement a variety of outfits. The set is available now for the special price of £49.99 with free UK postage. For more information please visit the Solos Hair & Beauty Salon based in Cambridge UK website.
About Solos Hair and Beauty Salon in Cambridge
Solos Hair & Beauty Salon based in Cambridge has set itself apart from the rest of the industry by offering unique treatments that blend specialized, skillful services with aromatic and mineral products. The salon is staffed with experts whose common goal is to create a place of absolute relaxation that concentrates on clients sensory and physical experiences. Solos pay exclusive attention to the needs of their clients and aspire to provide services that rejuvenate the senses and allow both inner and outer beauty.
About DCI Gemstone Jewellery
DCI Gemstone Jewellery first opened for business in February 2012. DCI started as a small operation, making handmade jewellery for family and friends around Leeds, London, and Cambridge. It wasn't long before the small operation turned into a full-fledged business! All necklaces, earrings and bracelets are made from a wide range of genuine gemstones from onyx to agate to ensure customers never struggle to find a colour to match their outfits. All DCI Gemstone Jewellery is nickel free. The company only uses 925 sterling silver, gold plated, silver plated or 925 sterling silver gold plated for chains, necklace clasps, earring shepherd hooks and studs.
Contact Info:
Name: Carol
Email: info@soloshairandbeauty.co.uk
Organization: Solos Hair and Beauty
Website: http://www.soloshairandbeauty.co.uk/
Phone: 01223 478001
Address: 76 Mill Road, Cambridge, CB1 2AS, United Kingdom
Release ID: 60685