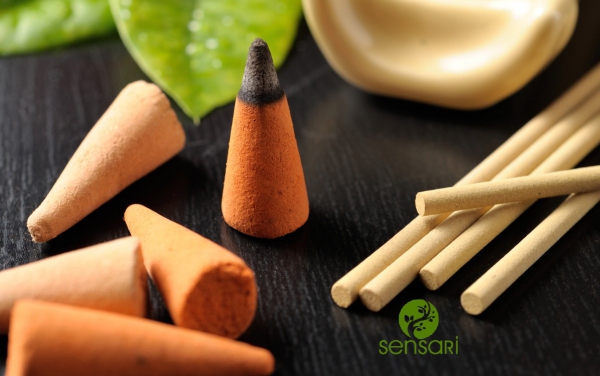 - February 7, 2018 /PressCable/ —
The popular Incense store Sensari announced it is offering its unique variety of incense sticks and cones in packages with large, handcrafted burners and recommendations on how to burn it safely.
More information is available at https://sensari.com.
Sensari is a famous incense store where clients can find all the soothing, unique and luxurious aromas they need to freshen up their home, relax and meditate or create a romantic, special evening with their loved ones.
The store announced it is now offering its pure, natural range of incense sticks and cones in packages with large, hand-crafted burners and instructions or recommendations on how to burn it as safely as possible.
The cones and sticks are all individually handcrafted in the US using only the most pure, natural ingredients and can feature any of the 200+ scents the owners developed themselves or an invent-a-scent aroma the client creates from scratch according to their own taste, mood or personality.
The burners are handmade in America by two wood crafting artisans, hold two sticks each, catch all the ashes, are simple to clean and an elegant piece of furniture that can add to the décor of a room.
They are then paired with a wide variety of safety tips and recommendations by the owners, Dotti and Art, on how to maintain a well ventilated area, protect the furniture by placing the burner on stable, heat proof surfaces like ceramic plates, keeping it away from kids, pets or fabrics, and much more.
The founders of Sensari explain that "our one goal is to give our clients rich, luxurious scents that raise their spirits and enrich their life. Their happiness is all that matters. We make our sticks using only the purest, most natural ingredients available, so the aroma is like none they've ever experienced before."
More information on the unique incense cones, sticks, burners and recommendations Sensari offers are available at the website link provided above along with a detailed list of the 200+ scents they have and multiple reviews detailing why they're one of the preferred incense stores in the country.
Release ID: 296295