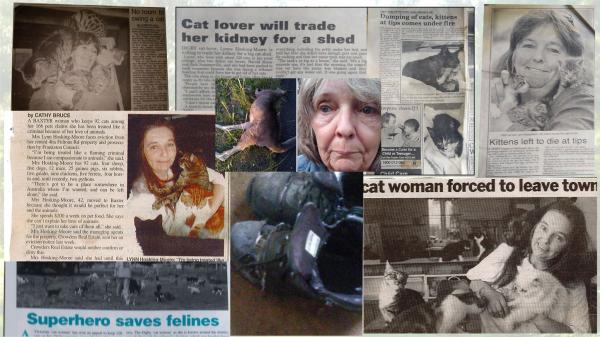 - August 10, 2020 /PressCable/ —
Lynns Rescue Sanctuary has launched an Emergency Fund Raising Effort to rescue her home and rescued animals. By purchasing a gift card participants can help in the salvation of this worthy cause.
For more information see https://fundraisersolutions.info/lrs
The launch of the financial rescue of Lynns Rescue Sanctuary is on a 28-day timeline. All animal lovers are encouraged to purchase a gift card. Corporate opportunities are also available that help with branding a company as caring and compassionate.
Lynn Hosking-Moore moved to a 70-acre block at Hamilton, 258km west of Melbourne, planning of retiring and hoping to find a quiet place to enjoy nature and care for her remaining rescue animals. Instead, she has found herself making news on and off. The most recent was the plea for help while trying to rescue a joey after a farmer had killed the mother. The heartfelt call was heard around the world.
Her sanctuary is flourishing with Wrens. Wagtails. Robins, Wattlebirds. Gang Gang Cockatoos, Sulphur Crested Cockatoos, Correlas, Parrots, Greenfinches, Crows, Magpies, Currawongs, Sparrows, Hawks, Black-shouldered Kite, Goshawks and Eagles.
Larger wildlife includes Emu. Kangaroos. Wallabies. Echidna, Koalas, Possums, and a Red stag sporting full headgear.
Ground creatures are abundant and include frogs, toads, Tiger snakes, Copperheads, Brown snakes, Blue tongue lizards. sanctuary for all creatures great and small.
The 68-year-old told Yahoo News Australia that most nights she struggles to sleep while landholders in the area hunt down wildlife, shooting kangaroos that leave her sanctuary and venture onto private properties.
This British woman spent years planting numerous trees on the property and now they shelter a multitude of birds, kangaroos, possums reptiles, koalas, 3 rescue dogs and 110 or so rescue cats. The condition of some of her rescued friends was horrendous and heartbreaking. Blind cats, crippled cats, starving, diseased, some with gunshot wounds, others traumatised. All dumped by horrible people.
She has been abused, threatened, shot at, stuck all night in freezing cold mud, caught pneumonia, and fought some nasty infections. Now, she is faced with the fact that she needs financial help to desex 40 of the cats as well as many other pressing needs.
She shares, "My money, support, and physical strength have run out. I desperately need help with food and vet care to keep alive and healthy these gorgeous creatures that are my entire world."
The launch of a viable partnership with Fund Raising Solutions provides donors a simple and practical way to support this worthy cause.
For more information see the above URL.
Release ID: 88971976