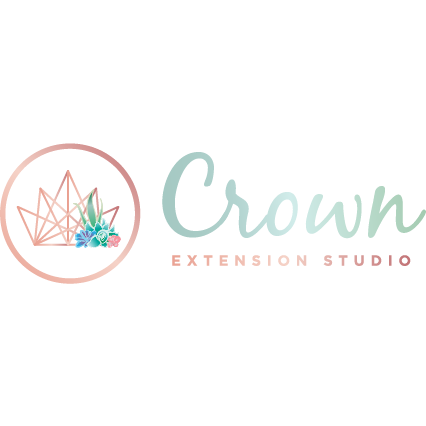 - October 9, 2021 /PressCable/ —
Salon owners were hit hard in 2020 with the Covid-19 shutdown. This caused many salon owners to look at 2020 as the year of survival, a year that tested their mental toughness, their commitment to their salon, and even to the industry as a whole.
Some salons were primed and ready to withstand the shutdown. For one,
Crown Extension Studio
, had made may changes the year before. In 2019 Crown had suffered its second round of staff turnover in as many years. Sales were sluggish and productivity was low, contributing to lower staff morale.
To attract their ideal guests, Crown implemented changes to become a more luxurious salon environment. Many of Crown's staff were not comfortable with the changes and chose to leave the salon. Crown's owner, Jenna Bowden, questioned why she even wanted to own a salon, and if she was even qualified to do so. She wasn't sure if she had the strength to rebuild the staff again.
Making further changes Jenna took her brand even further to be Colorado Springs' leading extension-focused salon. Jenna opened Crown Extension Studio after she realized that women were looking for solutions for their thinning hair. They wanted the hair they used to have but lost due to hormonal imbalances, medical conditions, or simply aging. Jenna heard woman, after woman in her chair tell her they researched for hours online trying to find a salon they could trust to provide quality extension services.
The women of Colorado Springs didn't need another regular salon. They needed an extension haven, with hair loss and volume solutions that would allow them to feel confident and beautiful.
Even after making so many great changes, when Covid-19 hit in 2020 Jenna wondered, "What else could salon ownership throw at me?" But she was committed, and she decided the next morning that she was still going to go to work on her business, instead of in it. Jenna decided to look at her situation as a "sabbatical" of sorts. Covid shutting down the salon was not something being done to her, but something being done for her. She called her employee, and they got to work. By implementing profit-saving techniques since 2019, Jenna was able to keep herself and her employee on full payroll and continue taking owner's draws throughout the entirety of the mandatory shut down.
To make the salon's relaunch even stronger, they took the opportunity to time- and price-audit every single one of their services in order to maximize profitability. They found that there was a serious revenue gap being generated while performing color services versus extension services. They began to close the gap and found their niche as an extension-focused salon.
In a revolutionary step, they planned, scripted, and filmed a hair extension tutorial series for their guests. They focused on the main challenges and created tutorials for each one: brushing, sleeping, and washing their hair with extensions. All of their extension guests would now have a free video series to teach them every aspect of caring for their extensions, increasing extension longevity, and ensuring client satisfaction.
To spread the news of the new focus of the salon, in addition to local marketing efforts, Crown's website received a makeover, increasing SEO and leading to a significant increase in website traffic. This led to the exciting result of over forty extension consultations during their first month of re-opening and an over 80% conversion rate of those consultations into extension guests.
During the Covid shutdown Jenna gained great clarity about her business and her place in it. She decided to step back from behind the chair and to hire a coach to assist her in the transition process. In addition, she hired a virtual assistant, marketing assistant, and bookkeeper. This support team allows Jenna to focus on leading her team, which has grown by 4 new stylists since re-opening.
While 2020 has been anything but easy, Jenna says she will be forever grateful for this year, not only for her personal growth, but also for the growth of her business and her team. The challenges Jenna faced yesterday will prepare her for tomorrow, and she will be ready to keep Crown Extension Salon moving forward despite setbacks.
Crown is Colorado Spring's first and only extension-focused salon. They save their guests' time, headache, and money by offering them two stylists doing their hair at once, instead of the industry standard of one stylist. In addition, they set the salon apart from the competition by offering multiple extension solutions for every lifestyle.
Crown Extension Studio can be found at
http://www.crown.salon/
Release ID: 89047608