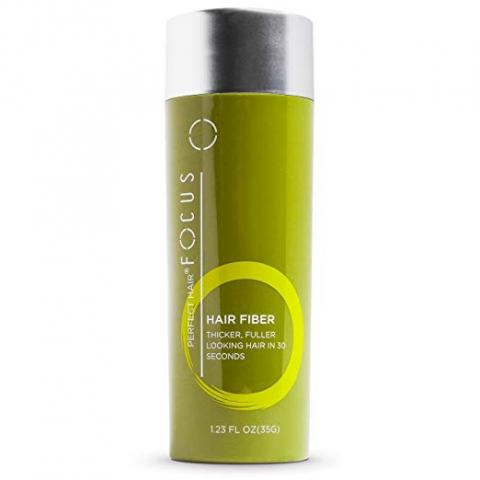 - February 9, 2019 /PressCable/ —
Irwindale, CA: Perfect Hair Focus, the California based brand that retails hair fibers for thinning hair, has recently made their product available on the Amazon marketplace.
When approached about this announcement, Allen Farrar shared this comment, "We understand that our customers are self-conscious about the the fullness and volume of their hair. It is especially concerning when the hair is thinner in some places, sometimes giving the appearance of baldness. We wanted to offer a product that is easy to use and affordable. This texturizing powder was the answer to that."
Hair fibers, also known as hair building fibers are tiny keratin-protein strands available in an array of hair colors. Originally built for combatting hair thinness, it is a safe and natural way to conceal baldness and thinning hair. This product is designed to be long-lasting and applied in as little as 30-seconds. It comes in several colors in order to match almost any natural hair color and texturizes automatically. Users simply shake on the root touch up powder onto their scalp and the product adheres to the user's hair. It covers the look of balding or gaps in order to promote the look of fullness.
It is important to exercise caution while selecting hair fibers. One needs to make sure that it is made of the right ingredients – select products that do not include any harmful ingredients and preservatives such as parabens, phthalates, sulfates, silica, aluminum, cotton, rayon. Try to go for a keratin-based product as keratin is the protein that makes up each of the hair strands naturally.
The second important thing to look out for is the colour of the hair fibers. Hair fibers usually come in multiple colors to help people select the right shade for themselves. This ensures that the product does not look caked upon and gives the feel of authentic, real hair. One should also make sure to pick up hair fibers that suit one's hair type. Hair fibers can be used as per your hair type and can be usually applied to all kinds of hair including straight, wavy, curly, coiled, and even tightly coiled hair.
Perfect Hair Focus has released a new range of hair loss products that have been created using natural ingredients that do not contain any harmful chemicals or additives. Their hair powder for thinning hair has already proven to be popular amongst customers, with one happy buyer stating, "This has been such a great help. Lately I have noticed my normally thick hair is showing gaping spots. The hair doesn't seem to be falling out, just splitting and showing scalp. I see it in women often, especially older women, but I don't want to see it in my mirror. So I use this product and feel comfortable anywhere."
To learn more, visit their website – https://perfecthair.club.
Release ID: 480875