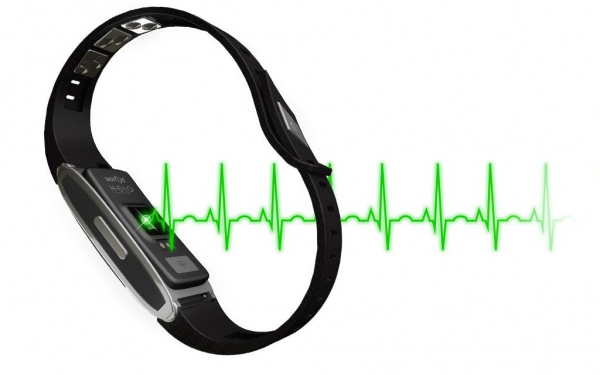 - September 12, 2017 /PressCable/ —
Heka, a cutting-edge development company bringing new applications, products, services, and functionality to the healthcare consumer marketplace, is now conducting the final beta testing phase of H4G, a totally non-invasive blood glucose monitoring system that can be downloaded as an app on a smart phone and used jointly with the Helo LX wristband. Newshub, a New Zealand news service, recently published a report about these Clinical Trials for Diabetes.
World Media & Technology Corp. is the company producing the Helo LX, a wearable device that allows easy monitoring of a person's bio-parameters. Helo LX is not available in stores and can only be obtained through a referral program. It was rated the Top Direct Selling Product of 2017.
Wor(l)d has end-users in more than 80 countries and distributes its products through an exclusive distribution partnership with Wor(l)d Global Network in 196 countries. Bridge Paquette, a member of Wor(l)d Global Network's referral program, had this to say about H4G:
"It's an app to be downloaded on a smart phone. Being non-invasive, it is completely painless – no more painful pricks on the fingers – and easily obtainable without a doctor's prescription (it is not a medical device). A must-have feature to be added to the Helo LX wristband for anyone who cares about their health and believes in prevention."
Here are some of H4G's unique characteristics:
Non-invasive glucose monitoring system;
Continuous monitoring and logging of blood sugar levels;
App easily installed on a smart phone;
No need for a doctor's prescription;
Uses photoplethysmography (PPG) technique.
Photoplethysmography (PPG) is an optical technique used to detect volumetric changes in blood peripheral circulation. It's an entirely non-invasive method that makes measurements at the surface of the skin using harmless low-intensity infrared light. It is the first time this technology is used to provide continuous estimation and logging of blood glucose levels.
This technology is especially useful in light of the World Health Organization's most recent Global Report on Diabetes which states that about 422 million adults lived with diabetes in 2014. This represents a 3.8% increase since 1980. Also, the data from the 2017 National Diabetes Statistics Report (a periodic publication of the Center for Disease Control), shows that an estimated 30.3 million adults have diagnosed or undiagnosed diabetes in the U.S. alone.
According to Forbes, by the year 2020, 34 billion dollars will be spent in wearable technology. Any entrepreneur who wants to take advantage of this information can become a member of Wor(l)d Global network by signing up at helo.science.
For anyone who would like more information on this cutting-edge technology, a full rundown of all the features, benefits and functionality can be found on Bridge Paquette's website: helo.science.
Release ID: 237608