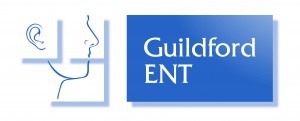 - June 13, 2016 /PressCable/ —
San Sunkaraneni today is a recognized UK trained Ear, Nose and Throat (ENT) Surgeon who graduated from the University of London. During his medical school training, he spent a year undertaking a Bachelor's degree in Clinical Anatomy, where his interest in the anatomy and surgery of the head and neck region began. This recognition is, in part, a result of Sunkaraneni's work within the Ear Nose and Throat Surgeon arena, specifically his work is developing a research program affiliated with the University of Surrey, looking at the causes of sinusitis and new treatments for it. He peer reviews research papers for scientific journals and has lectured at major conferences in the UK and North America..
Sunkaraneni, has been involved with the Ear Nose and Throat Surgeon world for since 2010, getting His start when he was selected from a highly competitive international field to spend a year undergoing sub-specialty training at the renowned St Paul's Sinus Center, Vancouver, Canada.. In response to a question on the driving force behind His success, Sunkaraneni has explained how it really boiled down to With research interests in nasal and sinus disease, Mr Sunkaraneni is developing a research program affiliated with the University of Surrey, looking at the causes of sinusitis and new treatments for it.
Reflecting on the recognition Sunkaraneni is quoted as saying: "I am grateful I was awarded the 2010 Travelling Prize by the Royal Society of Medicine, and in the same year was awarded the Travelling Fellowship by the British Rhinological Society. This inspired me to where I am today."
In a recent one-to-one interview, Sunkaraneni reminisced on other past achievements, which helped build momentum towards the present day. Notably, one of the proudest was being recognized and accredited specialist status by the specialist advisory committee in Otolaryngology/Head and Neck Surgery and the General Medical Council..
In the same interview, Sunkaraneni stated his intentions for the future. The primary goal for the next 12 months, Sunkaraneni states, will be to continue the research with University of Surrey looking at the causes of sinusitis. Looking farther ahead, the aim is looking to find new treatments and non-invasive procedures for sinusitis.
When asked more personally about how he wants to be perceived and remembered, Sunkaraneni said: "As doctors, we all have to keep learning, keep training, and sometimes re-train in areas we haven't practiced for some time. This is part of the job, and needs to be done because our collective knowledge about diseases changes over time, new technologies and treatments come into existence, and new evidence comes to light suggesting old treatments which we thought were effective, in fact, aren't as effective as we thought. I try to do my part in training the next generation of ENT surgeons by carrying out research and teaching on courses. I often get asked to teach on sinus surgery courses, and am pleased to be teaching on 3 (2 national and 1 international) courses in 2016."
Sunkaraneni closed the interview by sharing his recommendation for anybody who wanted to follow in his footsteps in some fashion, perhaps taking the achievements even further. According to San Sunkaraneni, the key is to always be willing to learn and teach others the skills necessary to further research.
Further information can be found at http://www.guildfordent.co.uk/
Release ID: 119184