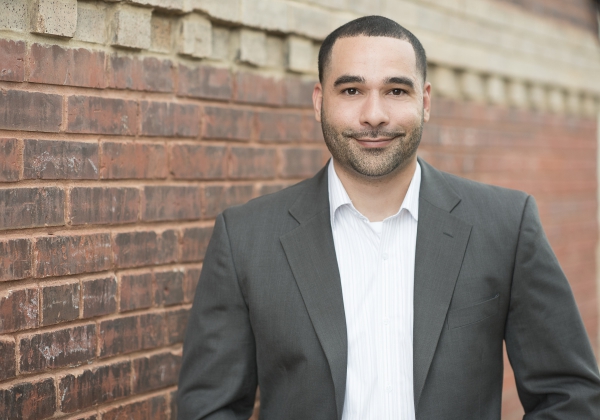 - August 30, 2017 /PressCable/ —
With more than 16 years of experience working in national security, intelligence, and cybersecurity, Roberto Sanchez takes a new position as VP of Intelligence for GroupSense, an Arlington, VA based cybersecurity company focused on managed cyber intelligence.
Roberto will augment the growing intelligence team at GroupSense, playing a key role in continuing the growth and development of GroupSense's cyber reconnaissance platform, Tracelight. Leveraging his unique background and experience, Sanchez aims to help his analysts unearth and convey real-time cyber intelligence to customers in ways that traditional 'threat intelligence dashboards' cannot. "While other feeds and platforms generate heaps of data for admins and security professionals to analyze and try to understand on their own," Sanchez explains, "our team focuses on producing timely, relevant, and accurate results that don't need further analysis, ensuring that every bit of intelligence we provide to our clients is clear, concise, and immediately actionable."
Throughout his career, Roberto has focused on defending commercial and government entities against cyber espionage, cyber criminal, jihadi, and hacktivist threats. He specializes in investigating threat actors, assessing geopolitical risks, and surfacing effective intelligence from Internet, deep web and dark net sources. At GroupSense, Roberto handles threat intelligence strategy and development, intelligence collections, managing advanced threat research and directing information security analysis – all focused on helping clients understand their cyber threat risk to make well-informed decisions to protect and defend their organizations. Before GroupSense, Roberto held prominent roles at Pricewaterhousecoopers, Symantec, Alert Logic, National Security Agency, BAE Systems, and the Marine Corps Forces Special Operations Command.
Full details are on the About Us section of the company website, https://groupsense.io/leadership-team/.
GroupSense Co-Founder and CEO, Kurtis Minder, expressed confidence that Roberto Sanchez is ready to handle the job, saying:
"Roberto has commanded the respect and admiration of his colleagues and his customers in each of his former roles. I am honored to have him join our team to do the same at GroupSense."
Customers and current employees should send their messages of congratulations and welcome to the new VP of Intelligence via the website: https://groupsense.io.
Release ID: 234396