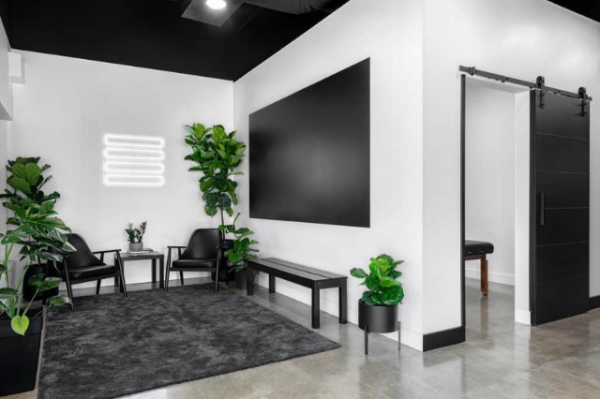 - May 14, 2021 /PressCable/ —
Paulo Reyes and Gavin Emmanuel, owners of Grey Method, are excited to announce the launch of their clinic in Mississauga, ON.
As the only massage and physiotherapy clinic excelling in both treatment quality and customer service, Grey Method offers the most up-to-date and scientifically backed physiotherapy services available in Mississauga.
With its team of highly skilled massage and physiotherapists, Grey Method can quickly and accurately assess patients and offer the best course of treatment. This is done through Grey Method's initial assessment process, in which the physiotherapists identify the root cause of a patient's ailments through a series of hands-on tests and detailed discussions. Once a root cause is determined, Grey Method physiotherapists can craft a tailored plan specific to the patient.
By focussing on longevity and prevention, the company believes the best way to prevent future injuries is through patient-specific exercise prescription. This allows the physiotherapists to prescribe the best exercise regimen for a patient's needs while making every effort to correct acute ailments and strengthen the body, effectively preventing future recurrences of pain.
Grey Method also offers manual therapy tailored specifically for the patient. Through manual therapy and corrective exercises, physiotherapists can assist the patient in achieving their goals. Physiotherapists at the Grey Method clinic may use various methods such as trigger point therapy, proprioceptive neuromuscular facilitation, and active release techniques to assist patients in this regard.
In addition to the hands-on treatment offered by its staff, Grey Method offers an abundance of resources on its website for patients to learn and practice different methods of corrective movement and physiotherapy on their own. From resistance exercises, core strengthening, body stabilization, and various other therapeutic and remedial exercises, the clinic strives to offer current and prospective patients a valuable source of education and training.
As co-owner and Registered Massage Therapist, Paulo Reyes states: "The methodology at Grey Method is rooted in promoting active therapy and developing a patient-specific program. The first step is investing in self-care. Patients need to feel confident and motivated in understanding that acute problems can be corrected and prevented with the proper course of treatment. Grey Method's focus is, and always will be, on the patient; and that starts with keeping their morale elevated."
When looking for physiotherapy services, there are certain key indicators one must look for to find the best service: facility layout, seamless billing processes, and exceptional customer reviews. Grey Method exceeds in all these indicators, starting with their modern facility with open spaces and a timeless design. Countless 5-star reviews from patients are received regularly, focusing on the friendliness and empathy of the staff to the effectiveness of their treatments.
Grey Method also accepts most insurance policies and can bill the insurance company directly, allowing patients to focus on what matters most: their health.
For those looking for physiotherapy services in Mississauga, ON, look no further than Grey Method.
Grey Method
592 Rathburn Rd W, Mississauga, ON L5B 3A4
Release ID: 89014369