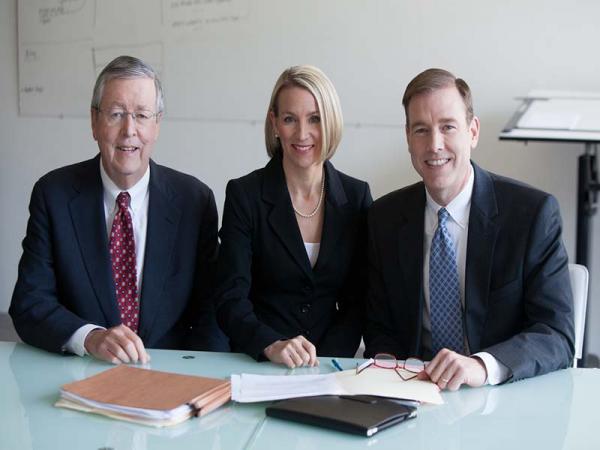 - December 14, 2018 /PressCable/ —
This year, Greg Mueller is being recognized for 30 years of distinguished service as a personal injury attorney in Webster Groves, and 20 years of distinguished services at his own personal injury firm, the Mueller Law Practice, LLC. This recognition is a result of 3 decades of dedicated, professional, and accomplished legal work on behalf of personal injury law and personal injury victims.
Since 1999, Greg Mueller from Webster Groves has only represented injury victims. Twenty years ago, he founded his own personal injury law firm dedicated to serving injury and accident victims. He is the managing partner and lead trial attorney with 30 years of litigation experience practicing exclusively in personal injury law. "Thirty years in any profession is an accomplishment, but particularly in the law, for Webster Groves-based attorney Greg Mueller and his contributions to the legal profession and his clients will be long remembered," said former defense attorney Robert Hayes.
In a recent one-to-one interview, Mueller noted past achievements, which helped build momentum towards the present day. Notably, one of the proudest was Mr. Mueller is receiving the highest rating for ethics and legal ability from the attorneys and judges with whom her work. Webster Groves attorney Greg Mueller has an "AV Rating," which is the highest rating for legal ability and ethical practices. It is the highest rating available for any attorney according to the most respected, nationwide attorney rating system. "I have held the highest rating for legal ability and ethical practices – continuously for 25 years. That is an accomplishment and record to be proud of."
Greg Mueller, a native of Webster Groves, has been involved with the personal injury law and workers compensation litigation for 30 years. He began his legal career as an appellate judicial law clerk at the Missouri Court of Appeals. Early in his career, he worked as a defense trial lawyer at a large insurance defense law firm, defending insurance companies, automobile and truck drivers, physicians, nursing homes, and hospitals. But since 1999, Greg Mueller has dedicated his professional legal career to representing injury and accident victims against insurance companies. He seeks to remain the top personal injury firm in Webster Groves, MO, and the greater St. Louis area.
Reflecting on this recognition Mueller attributes his success to the team around him: "The attorneys at the Mueller Law Practice have over 80 years of combined personal injury litigation experience. We are well versed in every aspect of personal injury, from the moment of an accident, to litigation, trial, and a successful appeal, if necessary."
In the same interview, Mueller stated the intentions for the future. The primary goal for the next 12 months, Mueller states, will be to achieve continued success for my clients. The aim is to remain as one of the top personal injury firms in Webster Groves, MO, as well as the greater St. Louis area.
When asked more personally about how they want to be perceived and remembered, Mueller said: "Behind every case is a person with a family in crisis. We don't just settle cases; we solve problems for people and their families. We are an excellent, professional law firm, smaller in size, dedicated to the individual accident victim, but with the skill and decades of successful results of a larger law firm."
Mueller closed the interview by sharing a recommendation for anybody who wanted to follow in Mueller's footsteps in some fashion, perhaps taking the achievements even further. According to Greg Mueller, a Webster Groves Attorney, the key is "getting up early and working hard every day with the focused and dedicated purpose to zealously advocate for those injured persons and their families to the best of my legal and personal ability."
Further information available at
Release ID: 459614