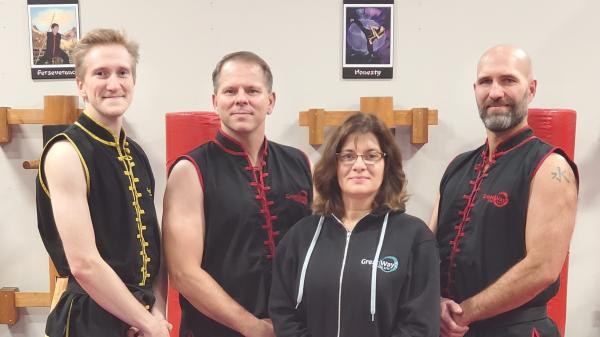 - November 22, 2020 /PressCable/ —
Great Way Martial Arts of Kelowna has announced that they are introducing classes specifically designed for teenaged girls and their mothers. Research shows that when women are able to quickly identify threatening situations they are likelier to defend themselves. This six week course teaches how to recognize ploys used by assailants to manipulate women and how to thwart them.
The four week course teaches you how to release yourself from basic grabs and how to strike vital targets. Also covered is the effective use of body language and voice to command off a confrontation. Other skills taught are how to defuse, de-escalate and evade a situation before physical assault happens.
Our self defence classes help hone physical skills and give you a fantastic workout to help you stay in great shape. Great Way Martial Arts' real world based training methods will leave you feeling more self-confident and self-aware and better equipped to defend yourself in any situation.
Owners Esmeralda and Sifu James Heinrich have owned and operated Great Way Martial Arts for over 25 years. The 7000 square foot studio is located at 2243A Leckie Rd Kelowna, BC V1X 6Y5. Sifu James has been training in the Martial Arts beginning with Kung Fu, Kickboxing and Shaolin Kung Fu before commencing his journey in Wing Chun in 1990.
"Studies show that young women who know how to defend themselves often don't have to because of how they carry themselves more confidently, and confidence alone is a deterrent to bullies." says Esmeralda.
For parents concerned with their daughters' safety when they go away to college or university or starting to work in the job force this is an excellent way to equipment them with skills to be more aware and protect themselves. It is also a great way to spend one on one time for mothers and daughters.
Visit https://greatwayma.ca more registration details.
Release ID: 88986760