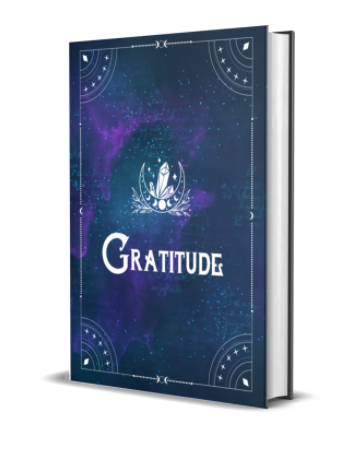 - November 30, 2021 /PressCable/ —
Inspired by a Reddit thread that asked, "What are you most grateful for in your life?", Quinnlyn & Co announces a new item to its collection: a gratitude journal for women. The daily journal comes with prompts that can be answered in less than five minutes.
More details can be found at https://quinnlyn.co/product/gratitude-journal-for-women-a-daily-journal-to-develop-the-attitude-of-gratitude
The newly announced gratitude journal is recommended for women who are too busy to meditate or practice other gratitude techniques. Now, they can use their journal for only five minutes and receive prompts on why they are thankful for that specific day.
Gratitude journaling is a new trend in mindfulness practice. As its name suggests, the exercise encourages people to focus on positivity and list three or more things they are grateful for each day. Through constant practice, people often experience improved wellbeing.
Emerging data support this. Scientists have noted that mental health is related to physical health, in that people are more vulnerable to an impaired immune system if they are emotionally disturbed. It is believed that stress plays a role in this, which is why the public is constantly encouraged to lower their stress levels through mindfulness techniques such as yoga and meditation.
Nevertheless, some women may not have the time to do these exercises, as they are busy juggling several things in their lives. Quinnlyn & Co recognizes this and made its gratitude journal for women specifically to be easy and fast to use.
Featuring a beautiful blue cover and thick, quality paper, ladies are empowered to take a step back from the daily grind and write down all the things that they are thankful for.
Quinnlyn & Co is an all-occasion gift shop featuring handmade jewelry and carefully curated items that remind people of the beauty of life.
A spokesperson for the company said, "At Quinnlyn & Co, we firmly believe in the power of words, but we understand that the right language can be hard to come by. Often, people can't find the perfect words to express how they truly feel."
Interested parties can find more information by visiting https://quinnlyn.co
Release ID: 89054883