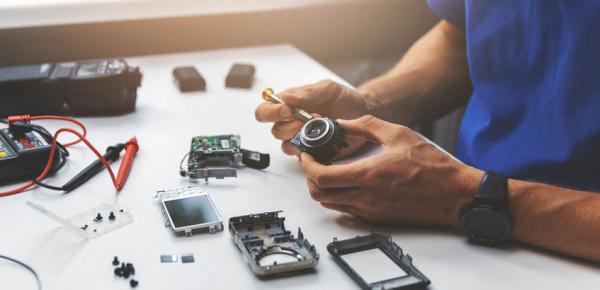 - December 15, 2020 /PressCable/ —
Digital marketing company Grasshopper Web Consulting is working with camera repair business 1st Aid Repairs, to help increase their digital presence.
Grasshopper will use search engine optimisation to increase brand exposure and visitor traffic to the company's website using a custom SEO strategy.
Established in 2000, 1st Aid Repairs is a family-run firm based in Kent that maintains and repairs classic camera models in film and digital as well as a range of other electronic equipment.
Matt Thorpe, Lead Consultant at Grasshopper, said: "I'm excited to be working with 1st Aid Repairs to improve their digital footprint. Despite the rise of digital, there's still big demand for quality cameras that use film and we have a firm strategy in place to help attract more visitors to the online repair store."
Adrian Femor of 1st Aid Repairs, said: "We chose Grasshopper because we feel Matt and his team are the right choice to help us grow the reach of 1st Aid Repairs online. They have the proven expertise, and we had a great connection from the first conversation."
Grasshopper is an internet marketing consultancy based in London and Surrey. The company specialises in increasing sales through SEO, paid advertising, onsite conversion and customer loyalty.
Thorpe has 20 years' experience in online marketing and has helped more than 100 businesses achieve commercial success from their websites.
He has worked with brands like Jack Wills, Ann Summers, Fila, Scribbler Cards, Hanro, Fairfax & Favour and Dryrobe. For more about Grasshopper Web Consulting, visit www.grasshopperuk.com
1st Aid Repairs is 20-year-old family-run business based in Kent with a wealth of experience fixing camera equipment for manufacturers, big brands, individual clients and professional film crews.
The company prides itself on providing great customer service and affordable camera repairs of equipment like SLR, DSLR and compact cameras, broadcast video cameras and equipment, and Interchangeable camera lenses.
1st Aid Repairs also repairs other electronics such as laptops, monitors, projectors and flash equipment. The business works directly with manufacturers of premium brands, including JVC, Nikon, Olympus, Panasonic, Sony and Canon. For more about 1st Aid Repairs visit https://1staidrepairs.co.uk
Release ID: 88990002