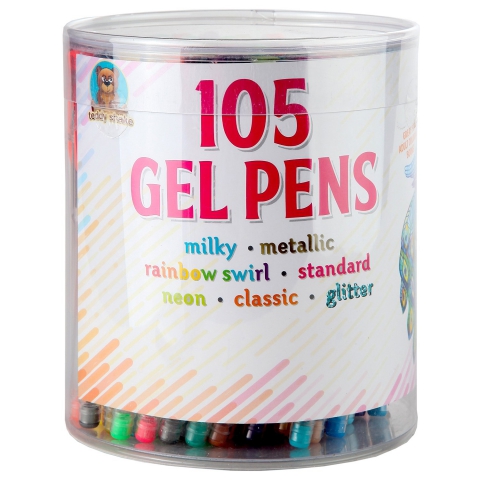 - April 26, 2017 /PressCable/ —
As the end of the school year quickly approaches, Teddy Shake issued a statement today that graduates are the new target audience for the promotion of their metallic gel pen set.
"When we launched our gel pen set just a few months ago, we knew we had a quality product, but were unsure about who the best target audience might be" explained Teddy Shake company spokesperson Bailey Anderson. "During this time, we have seen the gel pens be very popular among many different age groups. Some customers have reported that our gel pens are perfect for recreational activities such as adult coloring books. Others have commented about how they love to use our gel pens to color code their calendars and journals. Another group has reported how perfect our gel pens are for addressing envelopes, writing checks, taking notes in class. We have taken this information and decided that graduates will be the new demographic we target for the promotion of our gel pens. The gel pens are great gifts for the graduate. They are also perfect for use at graduation parties – where people can sign yearbooks, memorabilia, thank you notes. We feel this group is a perfect match for our product."
Teddy Shake has temporarily reduced the price of their gel pens to $19.99, in order to make them even more affordable for graduation gift giving. Free shipping is available from Amazon with a $49 purchase.
Every set of Teddy Shake gel pens contains 105 pens of many different colors and styles. Some of these varieties include glitter, milky, neon and metallic. Teddy Shake wants to make sure customers understand that their gel pens are designed to hold sixty percent more gel ink than other gel pens, which translates into many more hours of writing, designing or coloring.
About Teddy Shake: "Desiring to make the world a more colorful and creative place, we at Teddy Shake work every day to ensure you have the best gel pens sets on Earth. With hundreds of colors and various tones, we put our gel pens through massive Research and Development tests to make sure your creative flow never stops and your creations are always perfect."
Release ID: 190714