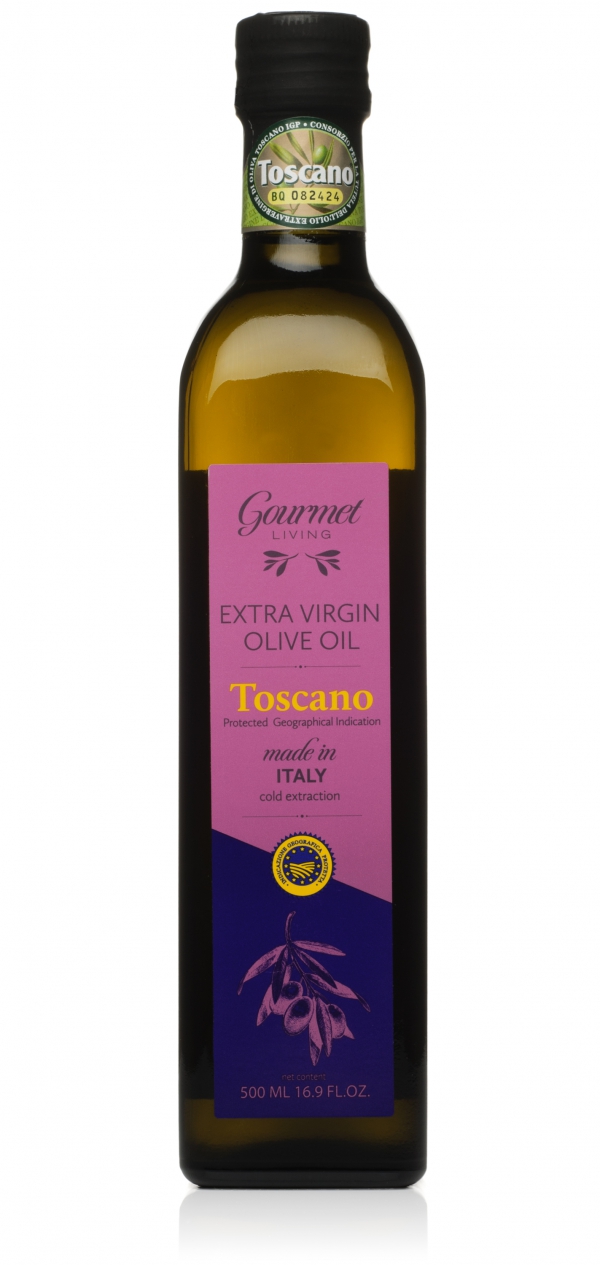 - July 24, 2016 /PressCable/ —
Online retailer specializing in gourmet food products, Gourmet Living, will be celebrating the launch of its new extra virgin olive oil blend from Italy by discounting the price of its product to broaden public exposure. Special promotional prices will apply until September 4.
Give the fraud and mislabeling that characterizes well over 60% of the market for olive oil, Gourmet Living has opted to to provide genuine and certified Tuscan extra virgin olive oil blend at an affordable price.
This "traditional" Tuscan blend is derived from the region's 3 main varieties of olives: Frantoio (50%), Moraiolo (30%) and Leccino (approximately 20%).
Sheila May, Owner at Gourmet Living, says: "We wanted to promote the launch of our extra virgin olive oil blend from Italy to provide savvy consumers with an opportunity to taste an exceptional olive oil at a dramatically reduced price. The taste reminds me of Italy and I use it often in my Mediterranean cooking."
Hopefully, this new product product promotion will allow Gourmet Living to achieve wider public exposure for its fine food products. This promotion should be great unless everyone is on vacation and doesn't take advantage of the summer promotion!
Gourmet Living has always thrived on the idea of standing out and providing the consumer with a superior and authentic food product. This promotion should demonstrate the difference in taste of a quality extra virgin olive oil compared to most commercial brands. This launch celebration is designed to celebrate the farmer and growers who continue to care about the integrity of their product.
When asked about the company's extra virgin olive oil from Tuscany, Sheila May stated that "We think it's going to be a real hit because "foodies" are clamoring for natural food products that have not been falsely represented. Consumers deserve honesty."
This special extra virgin olive oil from Tuscany promotion will end on September 4. The product is sold on Amazon in Frustration Free Packaging. Amazon Prime members receive free shipping.
To find out more, it's possible to visit http://www.amazon.com/Extra-Virgin-Olive-Oil-Italy/dp/B0176MOT74
For further information about Gourmet Living, please visit http://gourmetliving.org/
Release ID: 124822