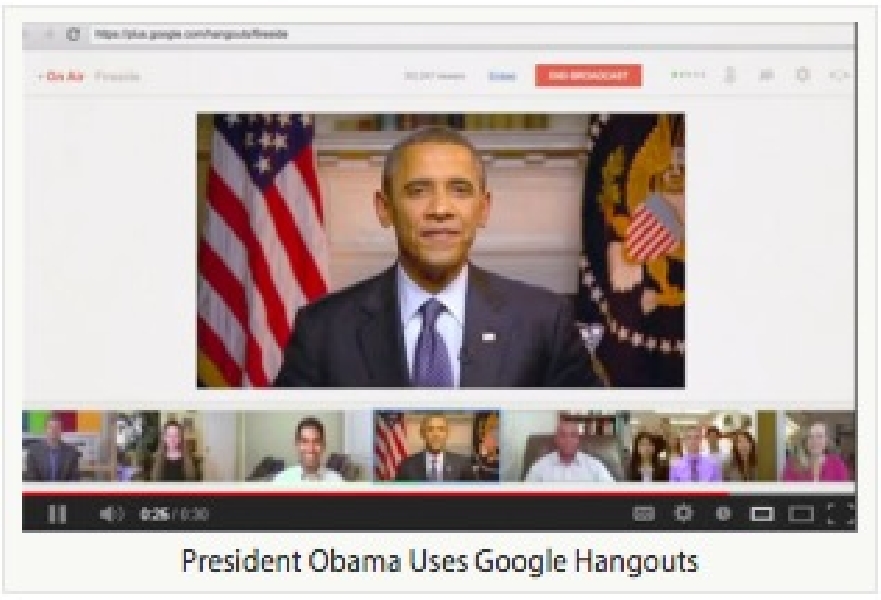 - September 1, 2014 /MarketersMEDIA/ —
Alpharetta, United States – September 1st, 2014 /PressCable/ —

(September 01, 2014) Alpharetta, GA – Google's announcement on Tuesday that it was rolling out an update to its Hangout app, further integrating it with its Google+ and Gmail could be a big boon to business owners currently utilising Hangouts to reach current customers and prospects according to one expert.
In response to repeated requests from Hangout users, Google began an update this week, which rolls out to other countries over the coming days, that will see the Hangouts app more closely integrated with Gmail and Google+.
From Tuesday, some users will see a new Hangout tab in Gmail that will allow a user to invite anyone in their contacts and Circles to connect via a Hangout. To enable the new Hangout feature, Gmail users will first need to select "Try the new Hangouts" under the chat setting Account Access Information.
As part of the update, Google is shuffling friends who are "online" to the top of the contacts list and those that are offline further down, making it easier for Gmail users to see who is online and available to chat.
Users will now also have the ability to pin certain contacts of their choice to the top, making it one-click simple to connect with their preferred contacts.
Marketing Consultant, Graham Cardona of Local Viral Buzz, said that while the change is quite modest, it could prove to be a boon to businesses that utilise Hangouts.
Cardona says "with more consumers relying increasingly on social proof, referral and recommendations when deciding who to do business with, the fact that an attendee on a business related Hangout will be able to more easily reach out and invite friends and contacts in their Gmail list to join a Hangout, could be a great way for businesses to receive additional referrals and introductions".
However, Hangouts for business comes with its own set of challenges. Graham says that the essence of any good chat system is that it must make it easy to communicate with others. Google Hangouts doesn't do this as well as it should.
Fortunately, according to Cardona, there are a number of interfacing software platforms on the market designed for business that integrate with Hangouts, many of which provide a plethora of additional features to assist businesses in leveraging the social benefits of live Hangouts, Youtube and Google+.
For simple interfacing solutions for Hangouts click here
Contact Info:
Name: Webinar Jams
Organization: WebinarJams
Website: www.WebinarJams.com
Release ID: 61246