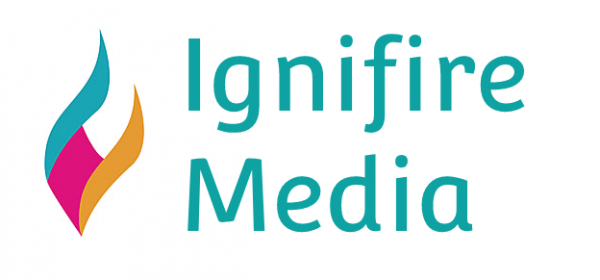 - April 9, 2021 /NewsNetwork/ —
Ignifire Media, formerly RocketLab Media, has launched their marketing services for medical professionals, accountants and real estate agencies. The owner, Rachel Yen, crafts customized campaigns using national and local media that establishes her clients as the authority in their markets.
For further details, see https://ignifiresmedia.com
The firm launched their marketing services for medical professionals, accountants and real estate agents to help them recover business lost during the pandemic. Many local accountants and real estate agencies suffered financial losses during 2020. Rachel wants to help her clients recover by using her skills in digital marketing.
The company use their connections, special deals, and strategies with major media sites to help businesses get seen and get new clients and patients in less stressful yet highly profitable way. Their team of writers, developers and advertising professionals that have helped hundreds of businesses get more clients, patients and customers by crafting meaningful media coverage.
The company has also developed a tool called the VNR or Video News Release. Ignifire Media creates a video news report that uses key psychological elements, including high impact colors, style and script. The production team then hires a professional actor who keeps viewers engaged throughout the video.
The effect of this strategy results in a local business being viewed as the authority in their field. Additionally, as more backlinks from authority sites are added from established companies, ranking on Google is improved. When properly executed, a business can stay in the local Google three-pack rankings permanently.
Another service being offered by the firm for accountants and real estate agencies is hyper-targeted email marketing. Ignifire has strategic partnerships and in-house technology platforms that combine the power of email marketing with digital marketing strategies.
This combination of resources results in higher clickthrough rates, increased traffic and conversion, better analytics, and maximized user engagement. This email marketing service can identify a local business's ideal customer and prompt them to visit a client's website. Rachel can target specific cities and states, income levels, marital statuses, age groups, occupations, shopping activities, education levels, interests, hobbies, and ethnicities.
A company spokesman said: "We've been working with clients across a wide variety of industries, especially accounting and real estate, to develop strategies for their long term, and sustainable growth."
The launch of this marketing effort gives accountants and real estate agencies a resource to systematically increase their client base.
For more information, see https://ignifire.clientcabin.com
Release ID: 89004555