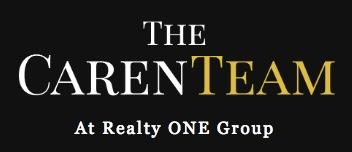 - December 28, 2018 /PressCable/ —
Moving to adulthood is a scary proposition. It is one that everyone will face, however. One of the biggest adult decisions adults will make is deciding to purchase a home.
Whether it is a starter home or a retirement home, the decision to buy is a major step. Many people do not realize that there are real, tangible benefits to homeownership. Goodyear AZ realtors Matt and Shalin Caren have written a blog on why home ownership is a wise financial decision.
"All of the real estate agents in Goodyear would like people to find and buy a home. What they rarely explain to their clients is the financial ups and downs of this decision. Matt and I decided to write up a blog on this very topic," said Shalin Caren of The Caren Team, Goodyear real estate agents.
The blog goes into the details of home ownership and how it is an investment purchase. Real estate appreciates, goes up in value in the long run. The blog breaks down the math in simple to read and understand terms.
The main benefit of home ownership, and the blog makes sure to devote an entire paragraph to the fact, is the ability to use leverage (a mortgage) to purchase such a large investment with a relatively small out of pocket expense and currently low interest rates.
"The opportunity for anyone to purchase an asset worth six figures for as little as $0 cannot be found in any other form of investment that we're aware of," said Shalin, "and there are other benefits to home ownership as well."
More information about home ownership is available at the blog. Visit: https://www.thecarenteam.com/blog/the-financial-benefits-of-buying-your-own-home.html to learn more.
The Caren is one of the leading teams of real estate agents in Goodyear Arizona, believing that home sales process can and should be an enjoyable and rewarding experience for all parties involved. Ensuring that clients have a positive experience from start to finish, and even after closing, is always at the forefront of The Caren Team's focus each step along the way. To reach them whether buying or selling your home visit https://thecarenteam.com or call (602) 777-6683.
Release ID: 464373