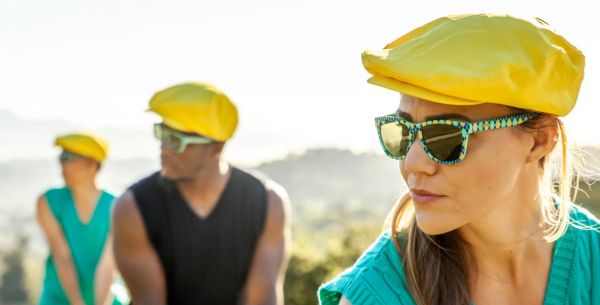 - November 5, 2020 /PressCable/ —
goodr Sunglasses have created a new lens that is specifically for golf sunglasses to boost your long distance sight and reduce glare. Learn more about Flamingo Eye Technology and the other qualities that set goodr golf sunglasses apart here: https://goodr.com/blogs/goodrtimes/what-are-the-best-sunglasses-for-golf.
goodR Flamingo Eye Technology Boosts the Specialized Golf Sunglasses to New Heights – On top of exceptional UV and polarized protection, goodr has dubbed their golf-specific lens technology: Flamingo Eye. These have been formulated to provide superior glare protection and enhances your long distance viewing even in bright sun. This will make even the sunniest days great on the green.
goodr Uses Their Sense of Humor to rebrand the Bogey as a Flamingo – The golf pros at goodr have renamed bogey to "flamingo." It just makes more sense. And you know what else? It's FUN! Think about it: condor, albatross, eagle, birdie… What's up with all of these bird names? Then BOGEY?!! Doesn't work. Be a Flamingo Golfer and celebrate every shot over par with a flamingo instead.
You can avoid flamingos by using the proper golf gear and golf sunglasses. All of goodR's golf sunglasses are either $25 or $35 dollars so you don't have to break the bank to have the best options either.
When discussing the reasons for creating the list, goodR, the best golf sunglasses designer said,
"Here at goodr we believe in the four f's, FUN, FUNCTION, FASHION, and aFFORDABILITY we kept this in mind, as we do with all of our products, as we created and trademarked our specialized golf lenses. We want to boost your game and make your time on the course easier and more enjoyable."
Golfers and golf enthusiasts looking for the most up-to-date specs on sunglasses for golf can view the list at https://goodr.com/blogs/goodrtimes/what-are-the-best-sunglasses-for-golf. Learn more about the rad flamingo goodness over at goodr Sunglasses via their website, https://goodr.com/.
Release ID: 88984225