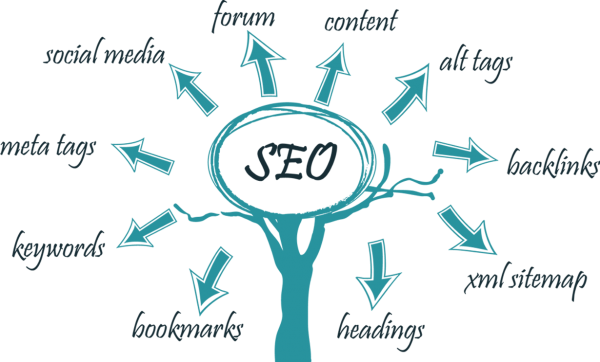 - January 12, 2017 /PressCable/ —
SEO Systems Information, a search engine optimization company, based in Gonzales, USA, released a free SEO application which analyses websites, then generates a free site visibility report. Armed with this knowledge website owners can then see how efficiently their site is performing on search engines such as Google, Bing, and Yahoo.
More information is available at http://seosystems.info.
Released in January 2017, the 'Visibility Report' application, for US, Canadian and Bahamas-based business, is easy to use. Visitors simply type in their company name, postcode, and email. Then they click on the 'generate free report' button.
After typing in a keyword that best represents their company, and selecting their firm from the generated list, users receive a free report on their website's performance. The free report offers users an overview of how their site is performing in terms of search engine rankings, and shows them their organic results based on the specific keyword that they enter into the app.
According to the Search Engine Journal, an SEO research and marketing publication, some 93% of online experiences start with a search engine. Furthermore, 70% of the links that search engine users click on are organic, with some 75% of web users ignoring paid ads.
Basing their principals on this research data, SEO Systems Information aim to save businesses time and money by using their knowledge and ability to increase the organic search score of business websites so they can better compete in the market. This strategy also increases traffic and potential leads, as research suggests that SEO leads have a 14% close rate, in comparison direct mail and print advertising have a 1.7% rate.
As a full-service digital marketing agency, SEO Systems Information helps business to develop a local search strategy. Plus, this company offers customers custom website and email design, search engine optimization mapping, and link and content building initiatives, as well as paid search advertising.
To find out more about the 'Visibility Report' app and the SEO Systems Information philosophy, click on the link above.
Release ID: 160727