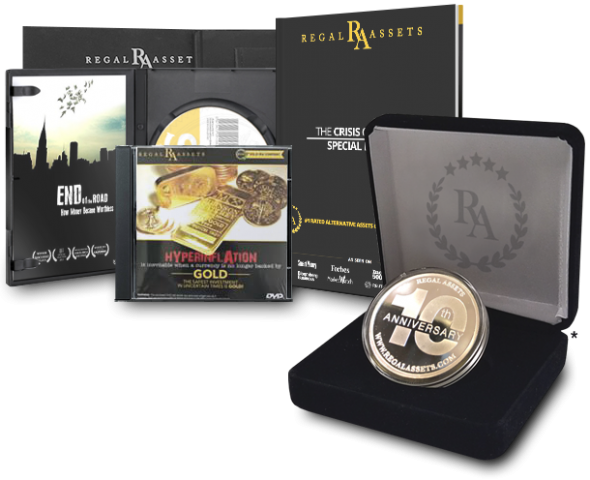 - October 27, 2020 /NewsNetwork/ —
A new report has been launched to help investors protect themselves from gold scams. Regal Assets explains that investors are diversifying their portfolios to minimize the risk of an economic meltdown or financial crash. However, the rise of gold and other commodities as well as cryptocurrencies has caused criminals to develop new scams and tactics.
Read the report at https://wealthbuildingway.com/RA29
The newly launched report highlights the fact that gold can be a useful asset to own in times of crisis and uncertainty because it generally outperforms the stock market. The team at Regal Assets have released the report in a bid to protect investors as they say they receive a call on average once a week.
Included within the report are the top gold scams of 2020, the difference between physical and 'paper gold', how to find a trustworthy gold dealer, the best and safest storage locations for gold, and important notes on 'home storage' gold IRA's.
It is designed to be comprehensive and help investors navigate the potential pitfalls of an increasingly popular option. The team say the most common alternative investments for the year so far include gold, silver, Bitcoin, and Ethereum.
As well as providing advice to help investors avoid scams Regal Assets also provides an investment kit to help people get a better understanding of investing and how to be successful. The team explain that investing early can help people retire before their friends and peers as it can enable them to generate an annual retirement income.
Regal Assets explains its report can help new and existing investors as online trading platforms have grown in popularity over the last year. The team say people are spending more time at home and some individuals have more expendable income due to restaurants and shopping malls being closed.
A spokesperson said: "Gold scams have existed for thousands of years, but they are not as easy to spot today as they were back then. Technology, complex paperwork, and various IRA loopholes have helped scammers 'raise their game' and lure hard working investors into thinking that their offers are safe and legitimate."
To read the report in full, interested parties are invited to visit the link provided.
Release ID: 88982489