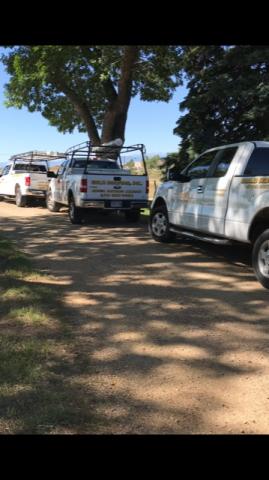 - July 16, 2021 /PressCable/ —
Gold Roofing, Inc., owned and operated by founder William Goldsberry Jr., has announced that it is currently celebrating the company's 25th year in business. Earlier in 2021, the company expanded operations beyond the Loveland, Colorado headquarters and opened an office in Grand Lake, Colorado.
Gold Roofing serves the entire Northern Colorado region, providing roof replacement and installation. Founded on the premise of offering hassle-free, concern-free roofing services and continuing to work with customers along the Front Range to improve the reputation of the industry, Gold Roofing now offers and enhanced customer service experience through its mobile communications system. The company has just announced its recent expansion into the Town of Grand Lake, Colorado, broadening its reach and service area within the State.
The 2021 expansion to Grand Lake, Colorado was one of the most major developments in the company's 25 year history and has allowed for further reach in the Colorado market. Located at the headwaters of the Colorado River and situated on the shores of Grand Lake, Colorado's largest natural body of water, the Town of Grand Lake is the western gateway to Rocky Mountain National Park. It is a unique travel destination, home to the world's highest registered yacht club, the nation's highest altitude golf course with grass greens, and is also the headquarters for Colorado's premiere summer musical company. It is adjacent to the Arapaho National Recreation Area and has grown in popularity and population in recent years.
During its 25 years in business, Gold Roofing has ebbed and flowed with the rapid growth of the Northern Colorado region. When the company started, Fort Collins and Loveland, Colorado were still distinctly separate communities. Today, due to expansion and thousands of newcomers relocating to the area, the cities are joined and flow into neighboring towns of Wellington, Laporte, Windsor, Timnath, Johnstown, Berthoud, and Milliken. Northern Colorado is now a region, not individual towns separated by open space and Gold Roofing has been part of helping residential and commercial development happen quickly and with quality in mind.
"We install quality and confidence" has been Gold Roofing's motto since its first days back in 1996 and remains that which the company stands behind; giving customers peace of mind and continuing to find feasible, effective solutions to ease the process of roofing repairs and installations is the driving force behind all the company offers.
Release ID: 89036320