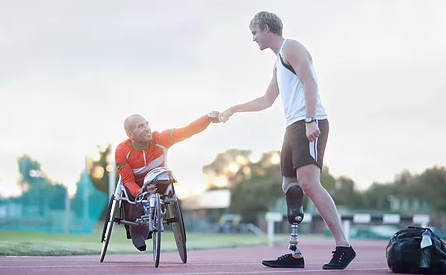 - December 15, 2020 /NewsNetwork/ —
Thrive on Therapy, a therapy centre based in Gold Coast, Queensland, announced the addition of an NDIS plan manager to its staff. The clinic is now available to provide a complete NDIS service to its clients, from assessment and pre-planning to therapy management. With the new service, the therapy centre aims to help patients in Gold Coast and the surrounding areas benefit from the NDIS for a wide range of conditions.
More details can be found at https://www.thriveontherapy.net.
The addition of a dedicated NDIS plan manager means that Thrive on Therapy is now able to assist its patients throughout the entire process of qualifying for NDIS funding.
The NDIS can be quite complex, making it essential to work with an expert specialising in the current legislation. Patients benefit from a fully managed solution starting with functional assessment, obtaining evidence to support their application, and complete plan management.
Depending on the needs of each patient, the therapy centre can provide a wide range of therapy services. Patients benefit from personalised physiotherapy, the experts using custom techniques to facilitate pain relief, improve mobility, increase muscle function, and achieve any other musculoskeletal health goals.
Thrive on Therapy is also able to provide mental health therapy, cognitive exercises, sensory modulation, child and youth therapy, and many others.
All services are provided by licensed and certified therapists with extensive experience working with patients of all ages.
With the recent announcement, Thrive on Therapy continues to invest in the development of high-quality therapeutic services for its patients.
A spokesperson for the company said: "Over the years, we've learned that great service begins and ends with experienced and friendly professionals. Thrive on Therapy can assist you with mental and physical health, including occupational therapy, social work, psychology and physiotherapy services."
Interested parties can find more information by visiting the above-mentioned website.
Release ID: 88989898