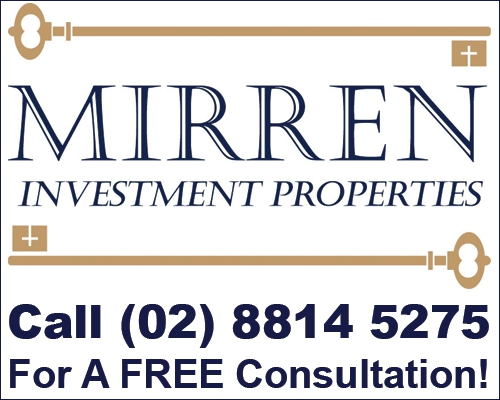 - May 16, 2017 /NewsNetwork/ —
Mirren Investment Properties, a real estate investment agency based in Bella Vista, Australia, announced a wide range of property investment consulting services for investors interested in Gold Coast real estate.
More information can be found at http://mirren.com.au.
Recent years have seen an increase in Gold Coast real estate development, as the oncoming 2018 Commonwealth Games have had an important economic and social impact on the region. With $2 billion expected in government input, a steady growth in job development, solid infrastructure upgrades and increased potential for tourism, the region has become an important attraction for many Australians.
The significant growth of the region has resulted in rising house prices, with an estimated growth of between 8 and 10%. With current and expected rental returns significantly higher than previous years, the region has serious potential for real estate investment.
Mirren Investment Properties has announced a variety of real estate investment consulting services for investors interested in the area.
The agency provides comprehensive, step-by-step consulting services, to ensure that each client obtains maximal profits based on sustainable real estate investment strategies. The company helps investors assess their initial financial situation and set reasonable expectations, calculate their ideal investment mix based on a variety of factors (income, tax, cash flow, financial goals), find a suitable property among thousands of both listed and unlisted offers, and finally manage post-investment finances and grow their portfolio.
Mirren Investment Properties focuses on helping investors understand the complex real estate market in the region and make optimal investments with long term potential. Since Mirren Investment Properties estimates that the Gold Coast will continue to develop, long term profit expectations are reasonable.
Rene Marzinger of Mirren Investment Properties expects the economic and social potential of the region will continue to grow after the Commonwealth Games, as it is founded on steady earlier progress, stating that "[…] it is actually the infrastructural development and spending that has gone on before the start of the Games, (with more even more growth even after the games) that is going to impact the area and help it become a desirable place to live and work in."
Mirren Investment Properties offers investors access to a variety of free property investment calculators at http://mirren.com.au/free-property-investing-calculator.
Interested parties can find more information by visiting the above-mentioned websites.
Release ID: 199228