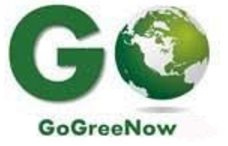 - June 8, 2016 /PressCable/ —
GoGreeNow, America's leading energy efficiency company, has confirmed today that the same standards designed for professional energy auditing services at FORTUNE 200 listed clients are now available to commercial, government and non-profit entities across the Maryland, Washington D.C., Virginia, Pennsylvania and soon North Carolina areas.
From its headquarters in the historic city of Gaithersburg, Maryland and a new office opening shortly in Raleigh, North Carolina, the 15 strong team of experts at GoGreeNow help commercial businesses, governments and non-profits to become more energy efficient saving an accumulation of valuable dollars better off in customer's pockets than wasted through needless inefficiencies that are easily remedied. The firm has saved energy for some of America's biggest companies, giant multinationals such as McDonald's and several dozen of the country's best-known franchises.
"We have always been proud to be a grassroots business serving the requirements of commercial, government and non-profits, regardless of size," asserted, Arti Sahebi, Owner, GoGreeNow. "We are all very excited about the upcoming expansion into North Carolina.
The exceptional standards speak volumes." The company is registered to work with State and Local Governments in the Washington D.C. area, providing peace of mind to customers for advanced advice, workmanship, and services related to commercial kitchen equipment, compressed air systems, water heaters, LED lighting and HVAC. In the United States in 2014, the production of non-hydropower renewable energy was bigger than hydropower for the very first time. Inspect: https:// www.statista.com/statistics/499189/generation-of-r…
"We work with energy company incentive programs to help our customers save energy and money," explained, Raymond Wickline, Business Manager, GoGreeNow. "That is a really worthwhile vocation when you have the opportunity to help many companies and organizations in just 3 easy steps."
About: GoGreeNow was established in 2012 to disrupt America's green energy industry by providing superior energy efficiency expertise. Visit: http://gogreenow.net
Release ID: 118471